All Inclusive, the plan that you deserve
Book until December 20, 2023 your lodging services in all inclusive plan at Pierre Mundo Imperial. Maximum capacity of 4 people per room and additional charge applies for the 3rd and 4th person (except minors up to 12 years old).
(Click to see more).

The All Inclusive Plan includes meals from the day of arrival at 13:00 hrs until the day of departure at 12:00 hrs, and drinks from 11:00 hrs to 23:00 hrs., applicable at participating consumption centers, subject to availability, hours of operation and the capacity of each establishment. Room Service included, only a $200.00 MXN delivery charge is generated each time it is requested. All lodging services generate an additional charge of $220.00 MXN pesos for Resort Service, per room, per night, which includes: basic internet 5 MB (up to 04 devices per room), local, national and 800 phone calls, access to the Kids Club, gym, parking service (one car per room), valet parking, bellboy and maid services. Access to the Kids Club and gym is subject to availability and hours of operation (check with the Concierge area), as well as official authority mandates. Resort Service does not generate taxes. When booking 2 or more continuous nights, get one complimentary access per room for one person to the Advanced Circuit in XMonkey or a Free Jump in Xtasea®. Subject to availability, hours of operation and the existence of favorable weather conditions for the provision of the service. The establishment reserves the right to cancel the attraction if the minimum safety requirements and medical restrictions guidelines are not met, which can be consulted at www.xtasea.mx. Promotion not applicable for groups and conventions, not combinable with other promotions and / or discounts, or imperial club program. Promotion valid through www.pierremundoimperial.com, Call Center 800 090 9900 and other official sales channels, for travel through December 20, 2023. The all-inclusive package cannot be combined with other promotions or discounts. Unearned services and/or products will not be refundable or redeemable in cash or any other kind. For more information, inquire about official sales channels, participating consumer centers, availability and policies with your reservation agent and/or call 800 090 9900.
Need help booking your next adventure?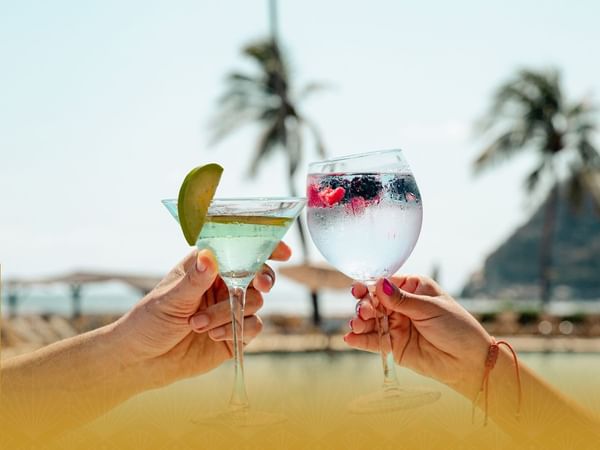 Discover Our Offer
¡All Sun, All Inclusive, All Pierre!
Book and travel until December 20, 2023.