Special Offers
Exclusive Hotel Offers in Acapulco
Built in the 1950's as the personal vacation retreat of J. Paul Getty, Pierre Mundo Imperial offers a cozy, intimate and authentically Mexican alternative to Acapulco's busier mega resorts. For your pleasure and convenience, we've put together an exclusive collection of hotel packages and resort deals designed to help you personalize your getaway to Mexico's Pacific Coast.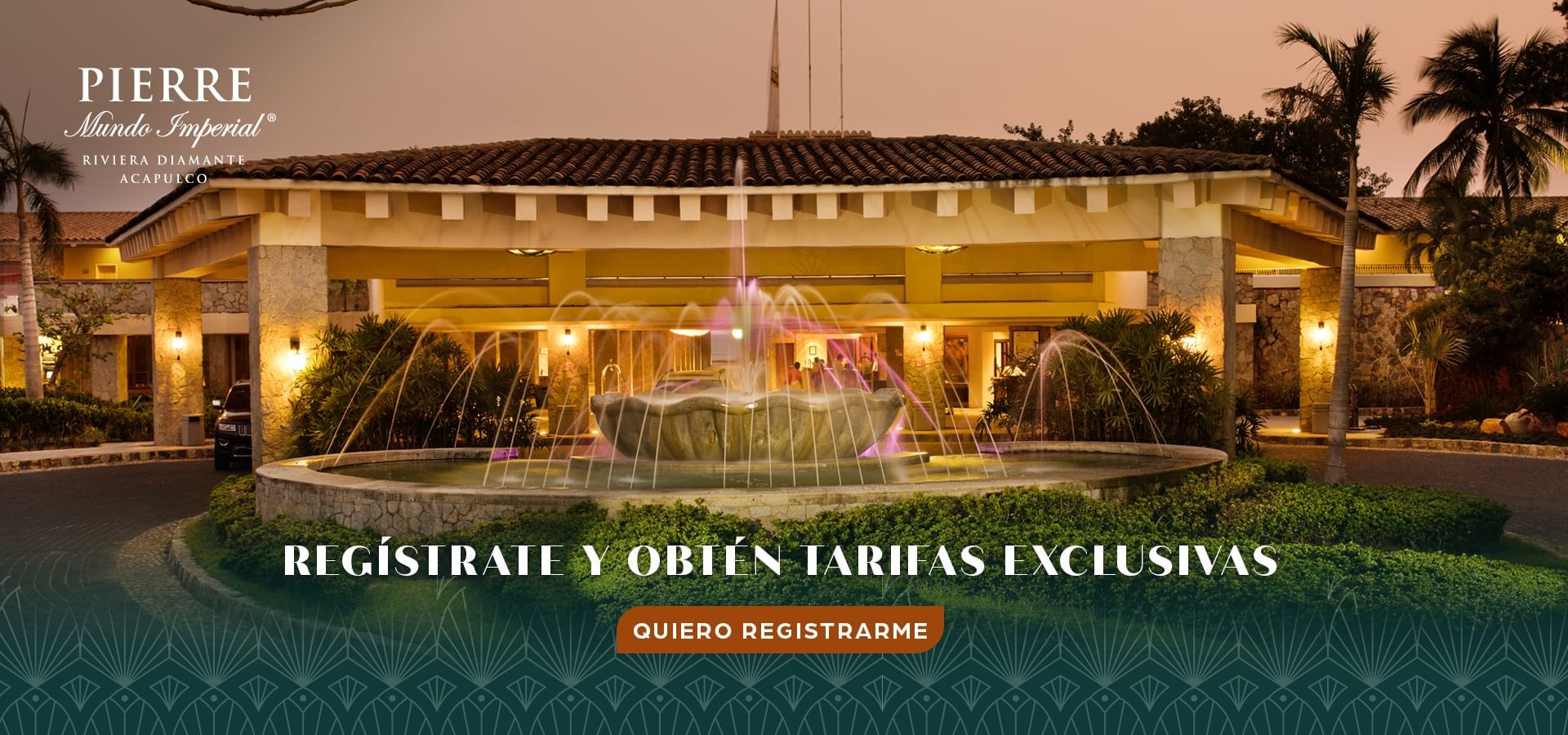 En Pierre Mundo Imperial, respetamos la confidencialidad de nuestros clientes. | At Palacio Mundo Imperial, we respect the confidentiality of our customers.Su información con nosotros está segura.| Your information with us is safe.
Recibe las mejores ofertas del año. | Receive the best offers of the year.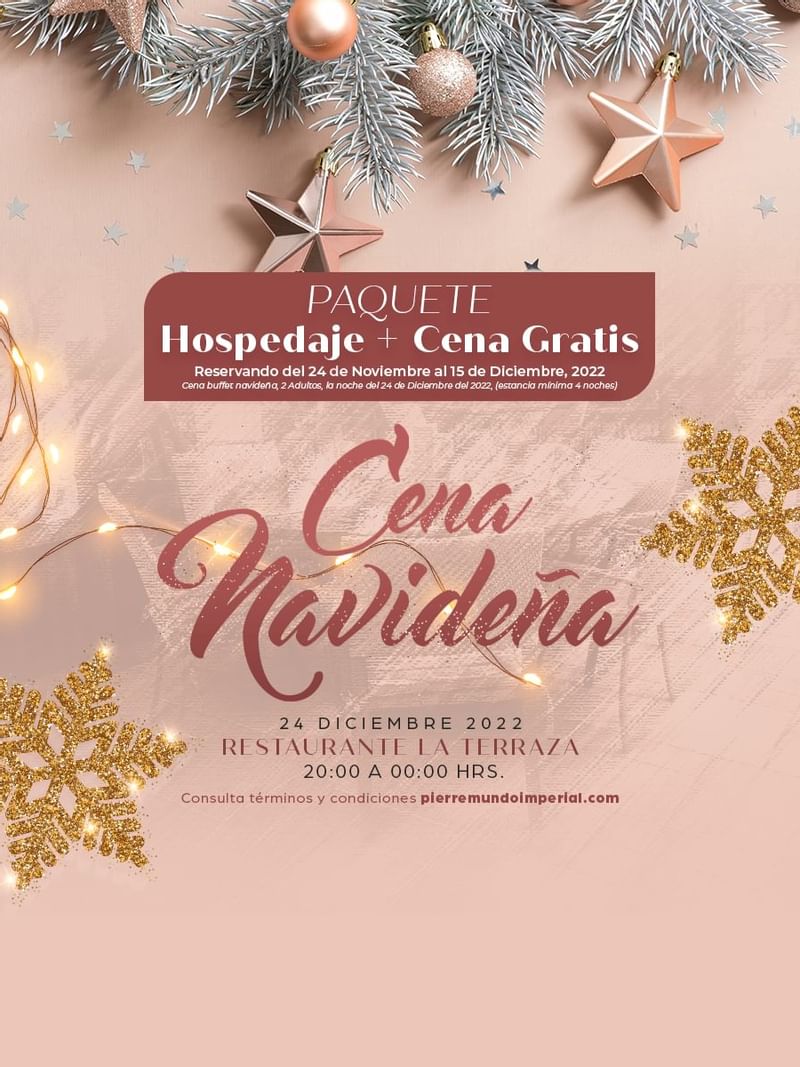 Package Accommodation + Christmas Dinner
Booking 04 continuous minimum nights of lodging at Pierre Mundo Imperial and receive 02 ACCESS per room to the Christmas Dinner at La Terraza restaurant from 8:00 p.m. to 12:00 a.m. on December 24, 2022.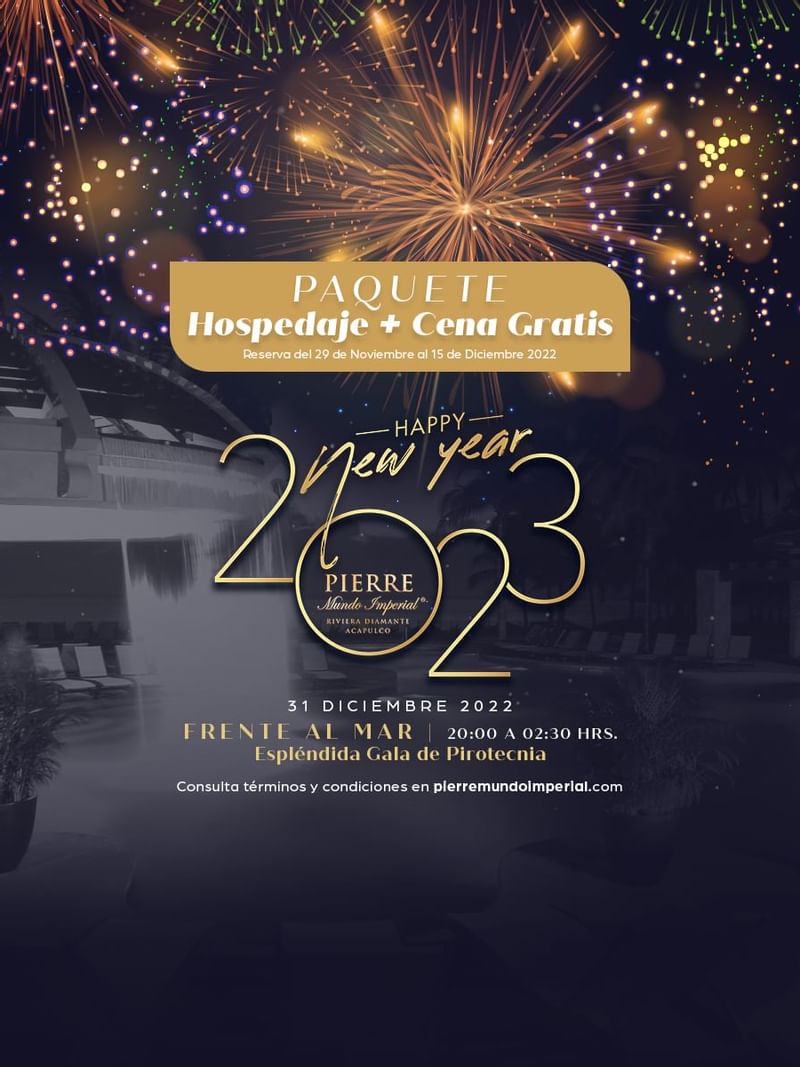 Package Accommodation + New Year Party
Booking 05 continuous minimum nights of lodging at Pierre Mundo Imperial and receives 01 ACCESS per guest per room in the General area to the New Year's Eve Party to be held from 8:00 p.m. on December 31, 2022 in the Great Garden of Pierre Mundo Imperial.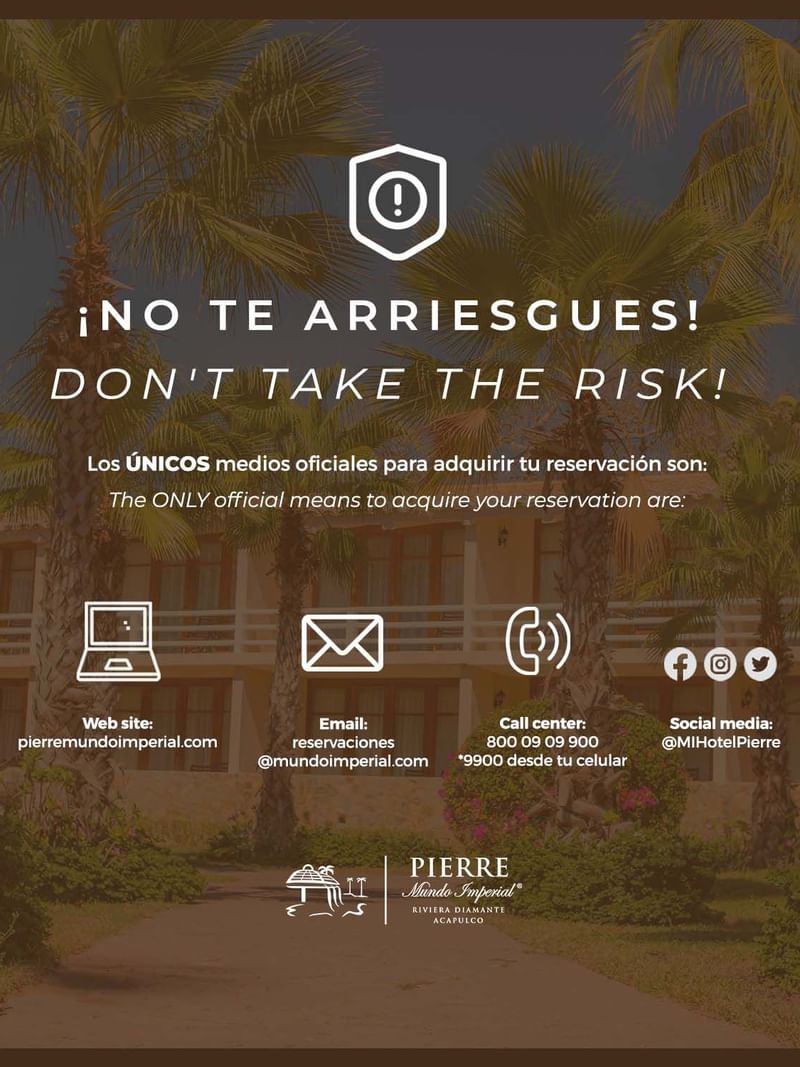 Don't take the risk!
Pierre Mundo Imperial NEVER requests advance payments to activate promotions.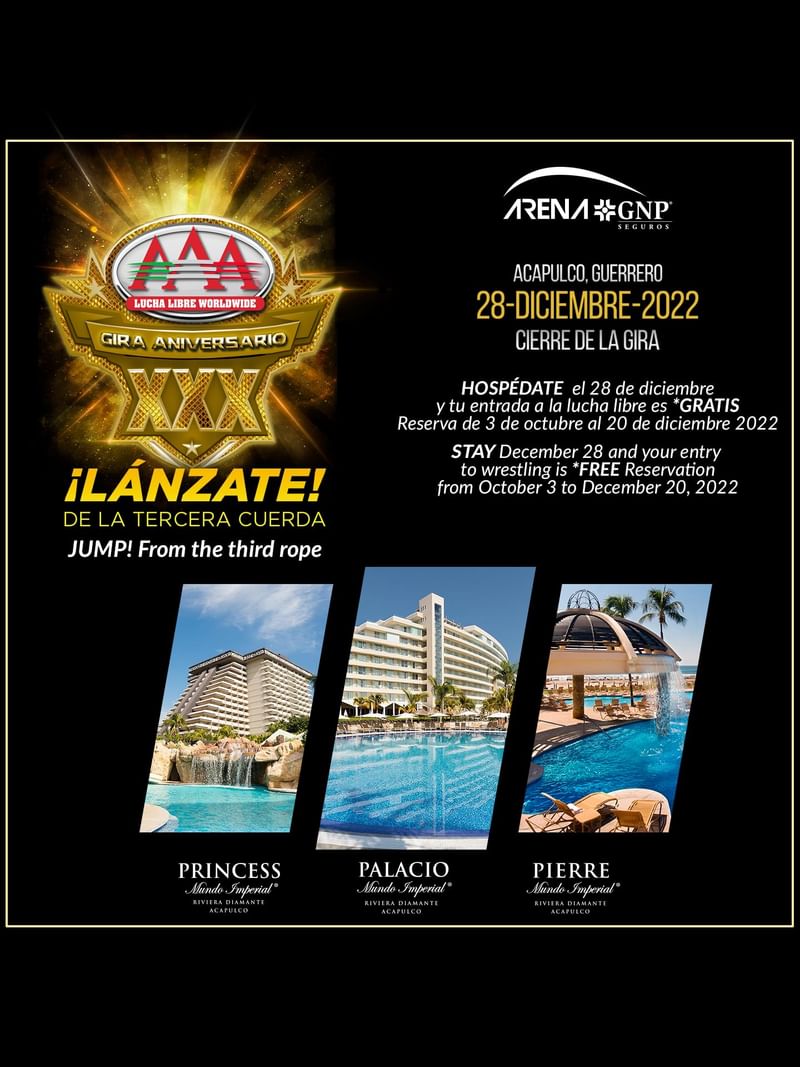 AAA, Anniversary Tour, Room + Show
Access our "AAA#Vivelaexperiencia" promotion, reserving your lodging services at Palacio Mundo Imperial, Pierre Mundo Imperial or Princess Mundo Imperial (except Torre Perla), receive access to the anniversary tour Lucha AAA in Arena GNP Seguros for each guest of the room; the section of the tickets is Imperial Terrace and is valid for guests who have December 28, 2022 as the night of accommodation, based on double occupancy, in a plan without meals, breakfast included and/or Gourmet Imperial. *Limited to 400 tickets*.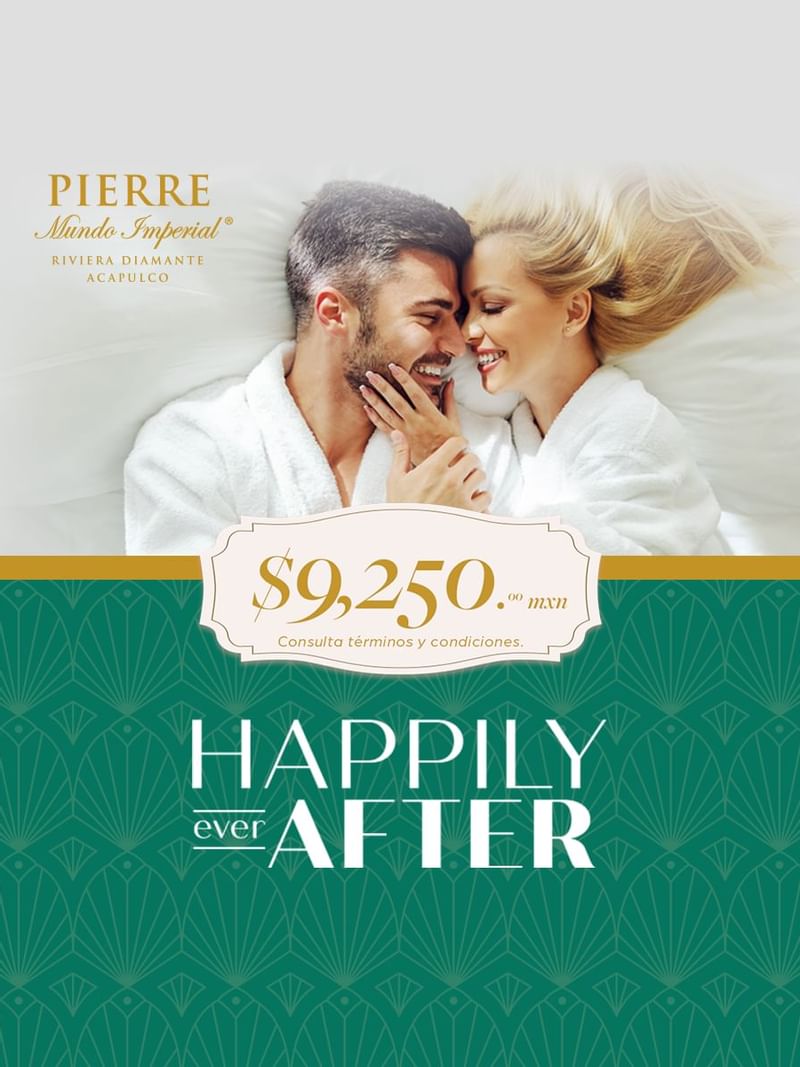 Happily Ever After
Book from August 17 to December 18, 2022, for $9,250 MXN the Honeymooners package at Pierre Mundo Imperial and enjoy your accommodation in a Superior Sea View room, plan without meals. Prices expressed in Mexican pesos, VAT (16%) and ISH (3%) included. Package considers two continuous nights of accommodation in double occupancy and on the first night, a bottle of Moët & Chandon (750 ml), chocolate-covered strawberries (220 gr) and decoration with roses at the discretion of the Hotel. Maximum capacity of 4 people per room and an additional charge applies for the 3rd and 4th person (except children up to 5 years old). Courtesy Resort Service, per room, per night that includes: basic internet 5 MB (up to 04 devices per room), telephone calls, local, national and 800, bellboy and maid services, valet parking, and gym, the latter is subject to to availability and hours of operation (check with the Concierge), as well as the mandates of official authorities. Package not applicable for groups and conventions, subject to availability, not combinable with other promotions and/or discounts. Promotion valid through www.mundoimperial.com or the Call Center 800 090 9900 to travel from August 17 to December 18, 2022. Unearned services will not be refundable or redeemable in money or in any other kind. For more information, ask about availability and policies with your reservation agent and/or at 800 090 9900.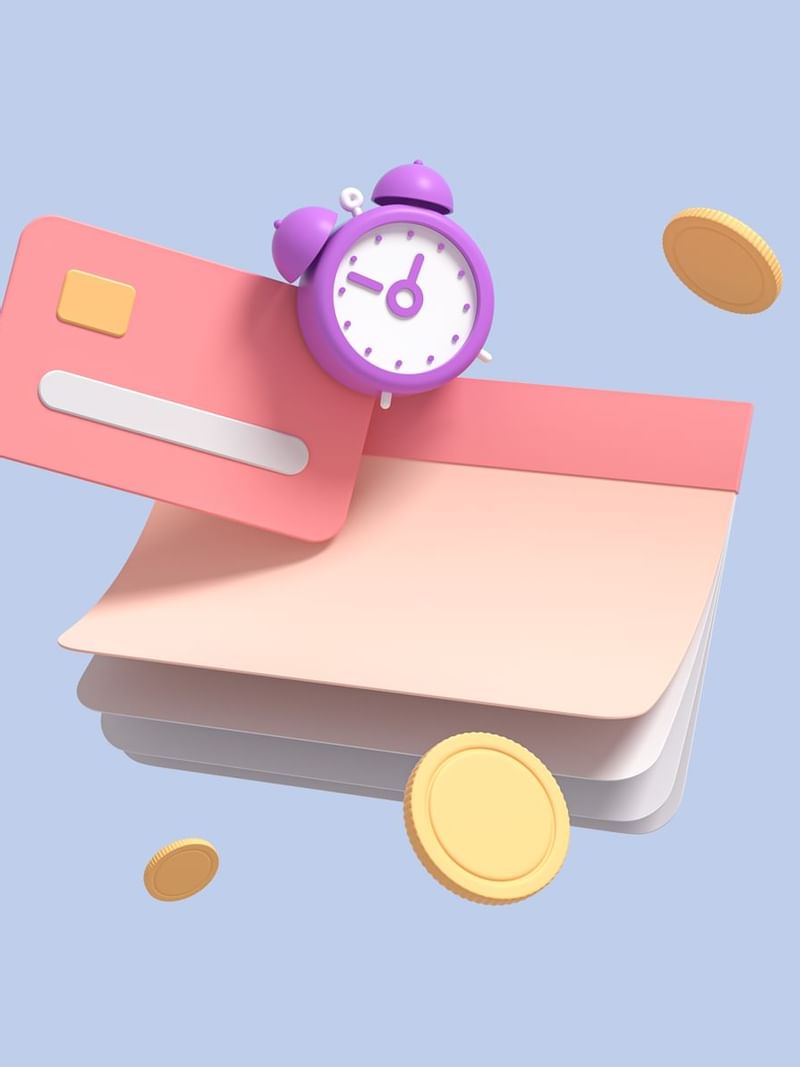 Early Booking Discount
Book at least 30 calendar days prior to your stay and enjoy a 5% discount on the public rate for lodging services at Pierre Mundo Imperial. Applies to room only rates (European plan).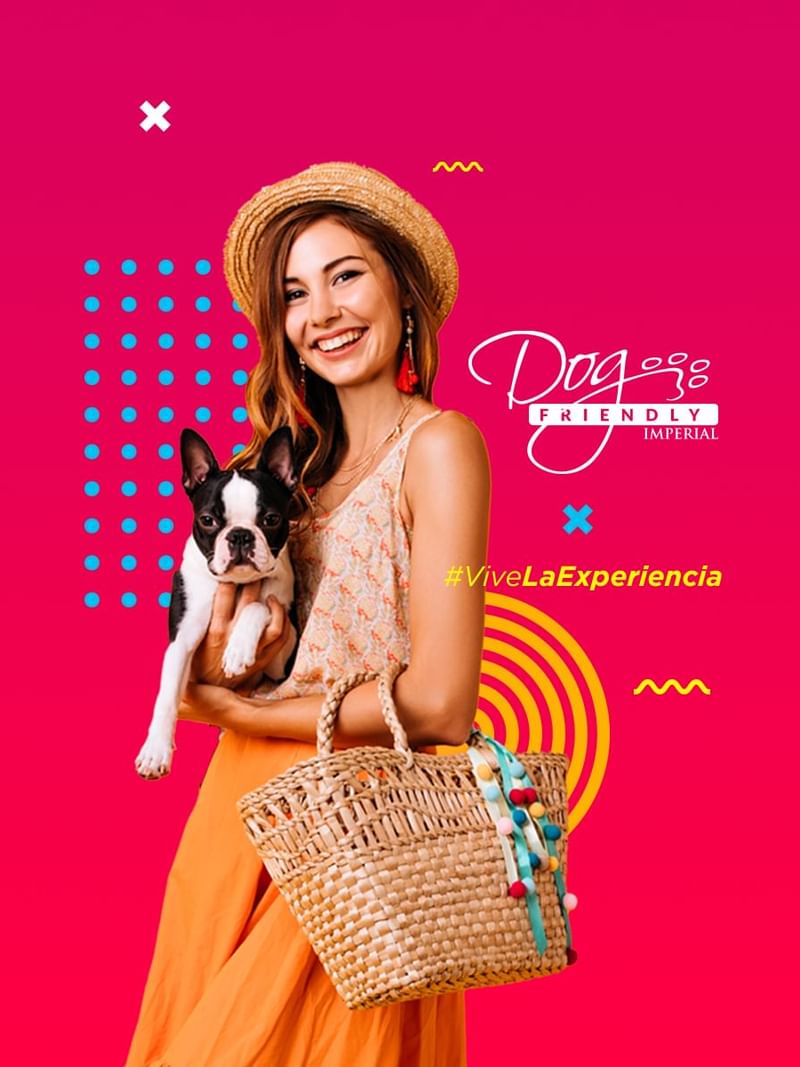 Dog Friendly
¡Our resort is for everyone! and welcome your furry friend with thought amenities like a toy, cleaning bags, a special towel, and a "do not disturb" door hanger to alert housekeeping staff that a pet is here in the room.