Special Offers
Exclusive Hotel Packages in Acapulco
Plan an unforgettable Acapulco vacation with resort deals and hotel packages at Palacio Mundo Imperial. From family friendly adventures and romantic escapes to group vacations, our luxury resort offers the ideal destination for any occasion. To simplify your travel planning, we've put together an exclusive collection of hotel deals and vacation packages designed to help you personalize your visit to Acapulco.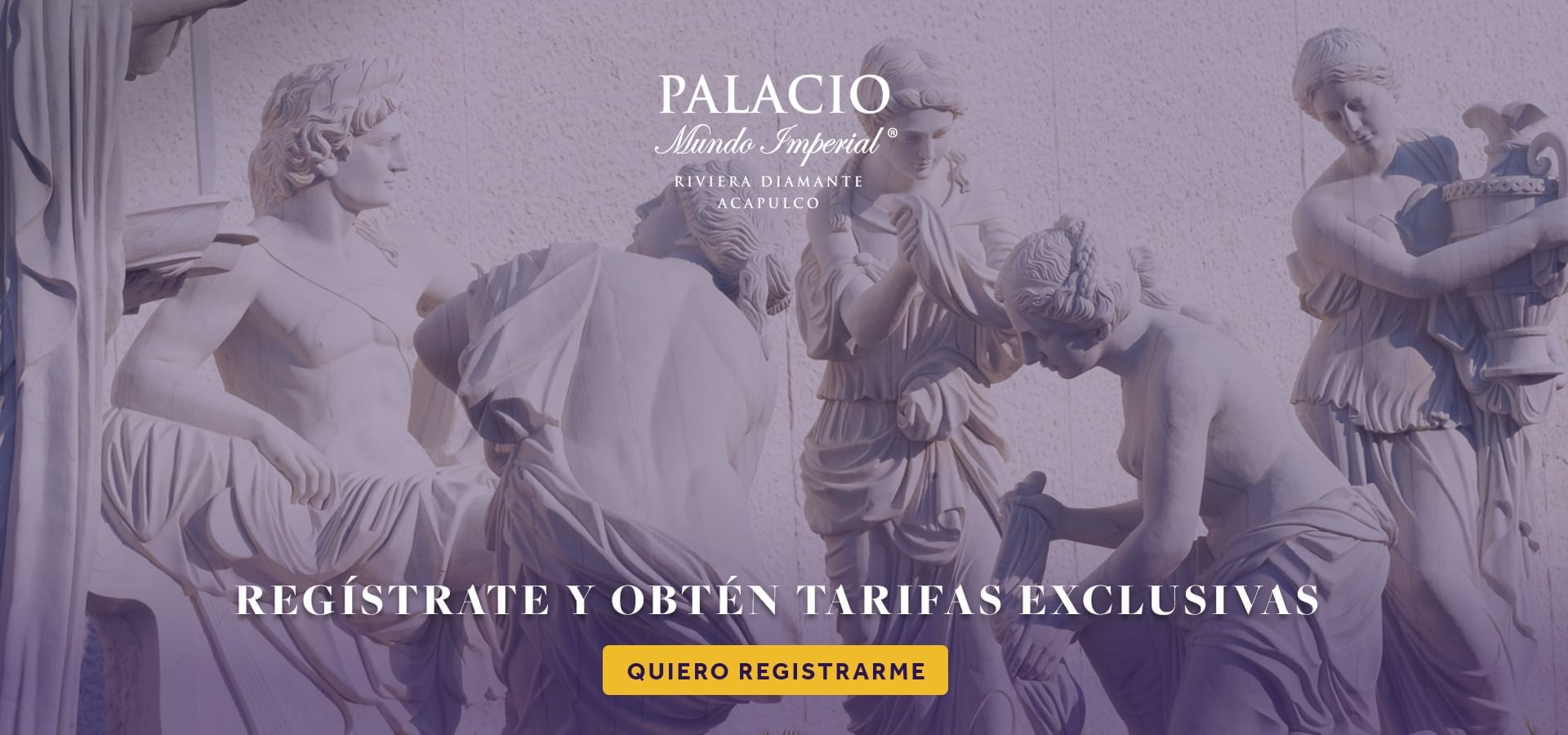 En Palacio Mundo Imperial, respetamos la confidencialidad de nuestros clientes. | At Palacio Mundo Imperial, we respect the confidentiality of our customers.Su información con nosotros está segura.| Your information with us is safe.
Recibe las mejores ofertas del año. | Receive the best offers of the year.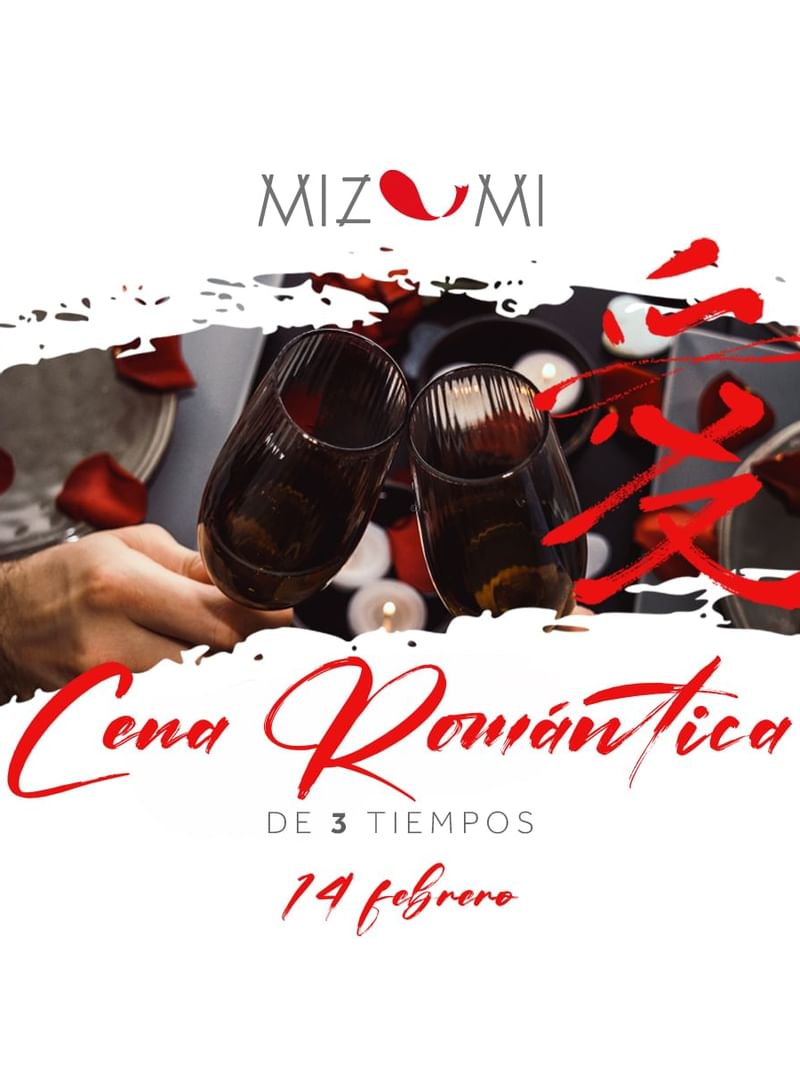 Romantic Dinner
Enjoy a romantic evening.
Book during February 14 and add dinner when making your reservation.
Enhance your stay!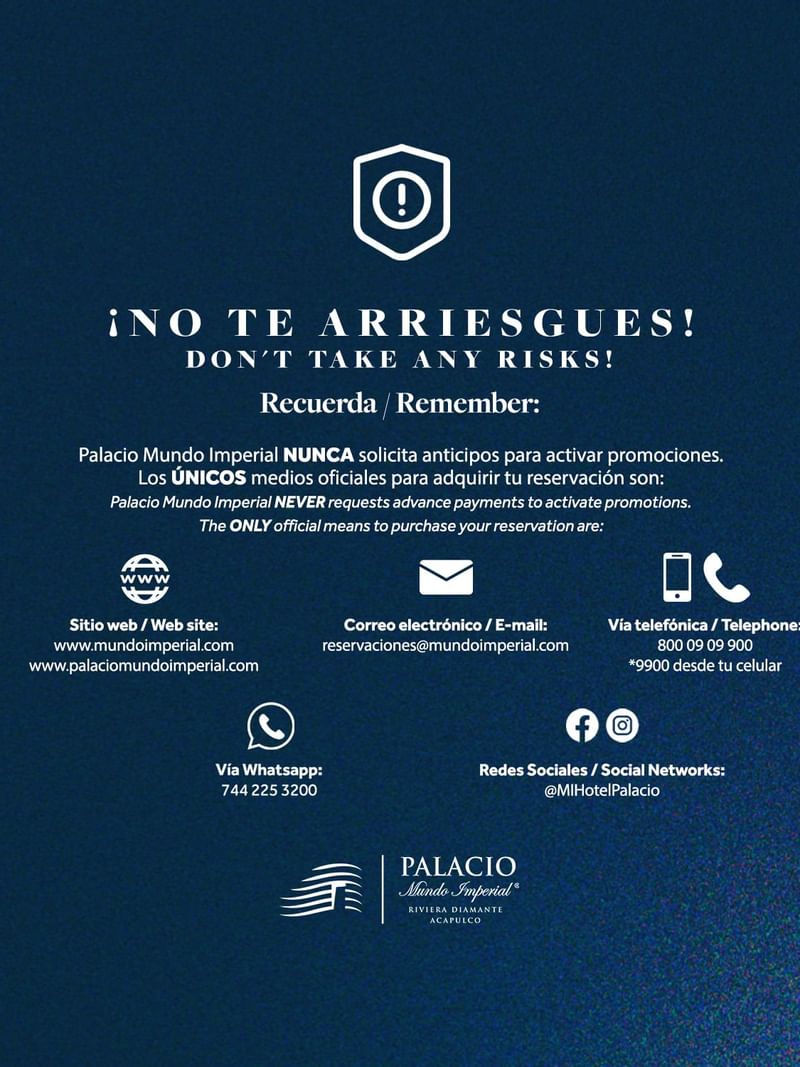 Don't Take The Risk!
Palacio Mundo Imperial NEVER requests advance payments to activate promotions.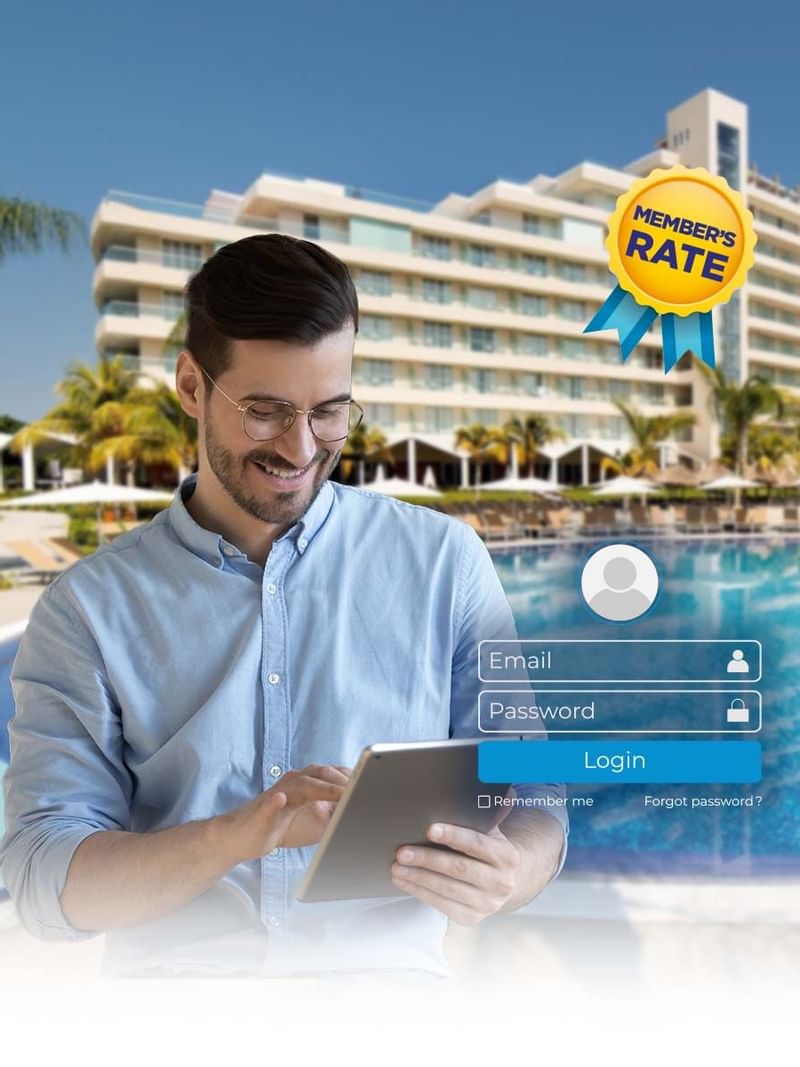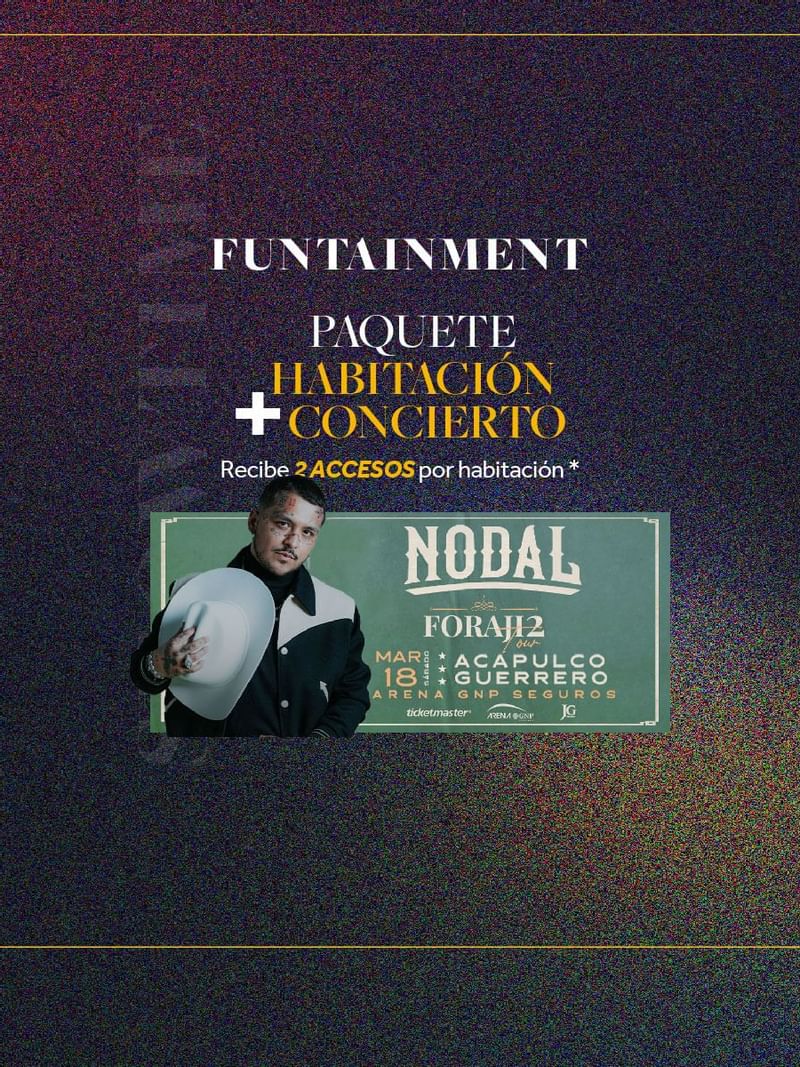 Package Accommodation + Entertainment: Cristian Nodal
Booking from January 17 to March 16, 2023 and travel from March 15 to 18, 2023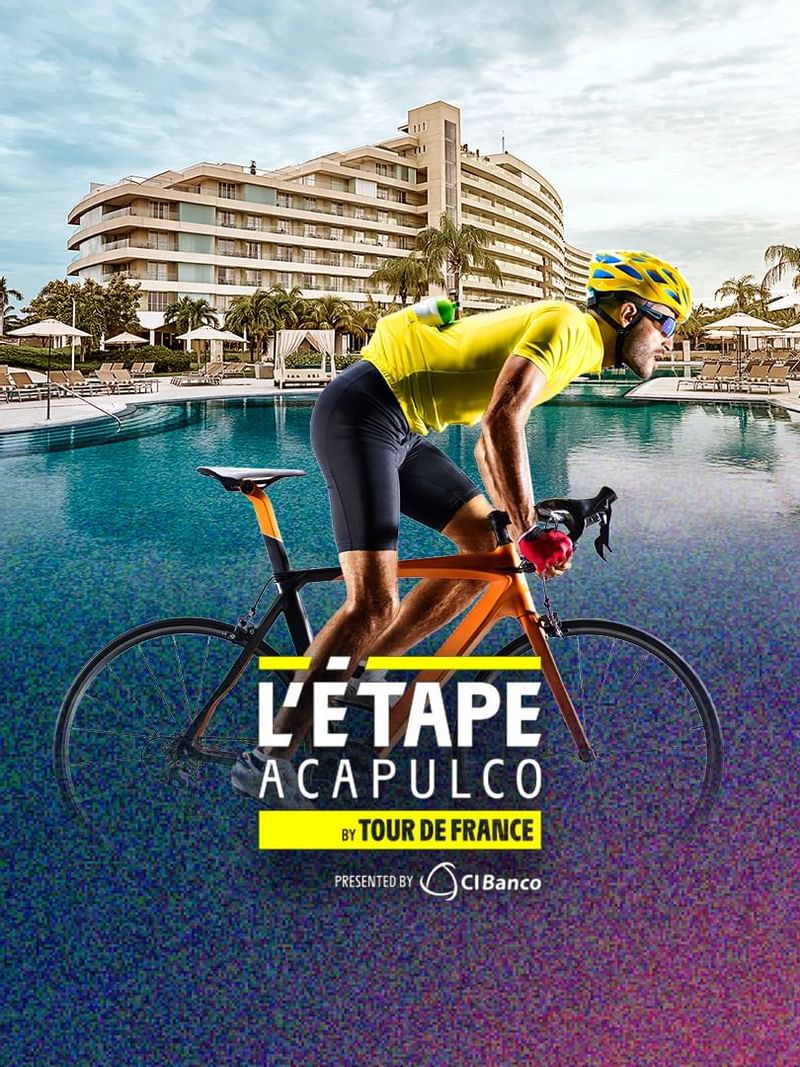 L'ETAPE Acapulco
The 5th. edition of L'Etape Acapulco by Tour de France, is an event that allows fans of the world of cycling, beginners or advanced, to live the experience of the maximum French Gala. So if you train and have the necessary physical condition, this race is for you.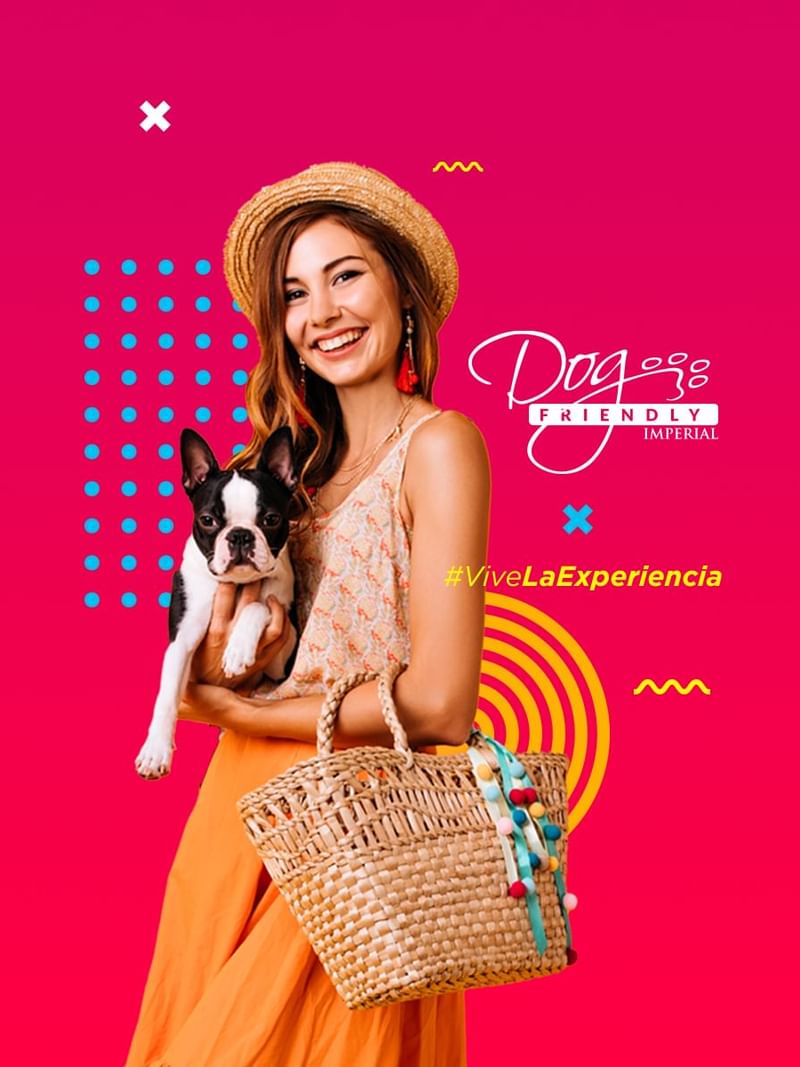 Dog Friendly
¡Our resort is for everyone! and welcome your furry friend with thought amenities like a toy, cleaning bags, a special towel, and a "do not disturb" door hanger to alert housekeeping staff that a pet is here in the room.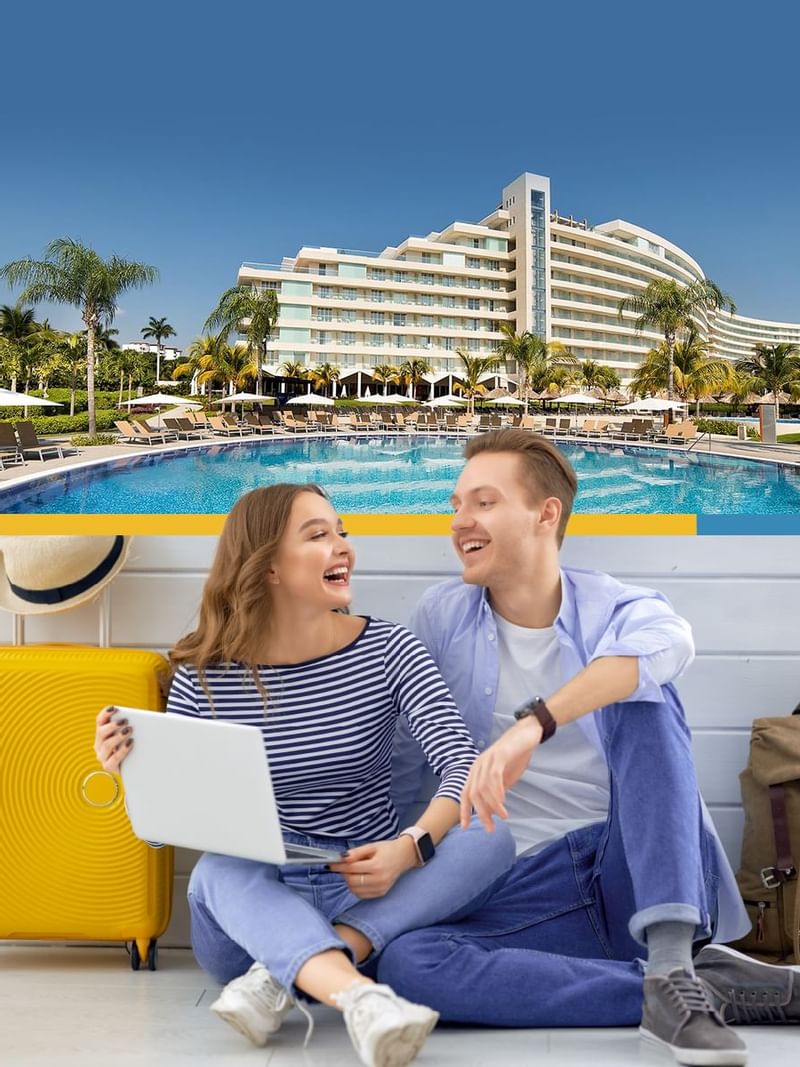 Early Booking
Discount on the public rate of your lodging services at Palacio Mundo Imperial applies a 5% discount when booking from 30 to 59 calendar days prior to the date of accommodation, while the 10% discount is valid when booking 60 calendar days or more prior to the date of accommodation.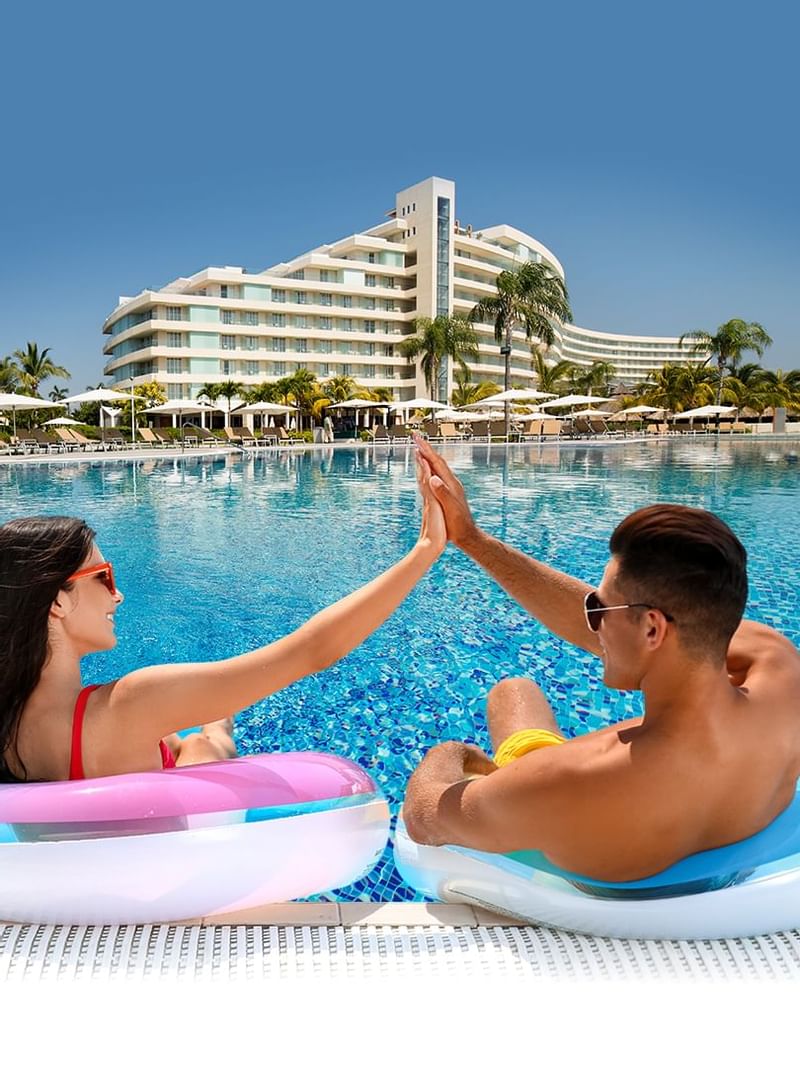 Long Stay Offer
Enjoy stays of 07 or 30 days at Palacio Mundo Imperial at a special rate. Special rates valid based on double occupancy, breakfast plan (according to the requested occupancy).