ELAN
Spa & Wellness Experience
For your complete relaxation, Palacio Mundo Imperial has an exclusive world-class Spa - ELAN -
where you will enjoy exclusive treatments. Find the perfect balance between body and mind in this space of relaxation and harmony.
11 treatment suites, a spacious suite for brides and a spectacular terrace where you can enjoy thesun, unwind in a large
Jacuzzi and relax with an outdoor massage. For your delight our Spa also offers a steam room, sauna, jacuzzi and swiss shower.
SPA SERVICIES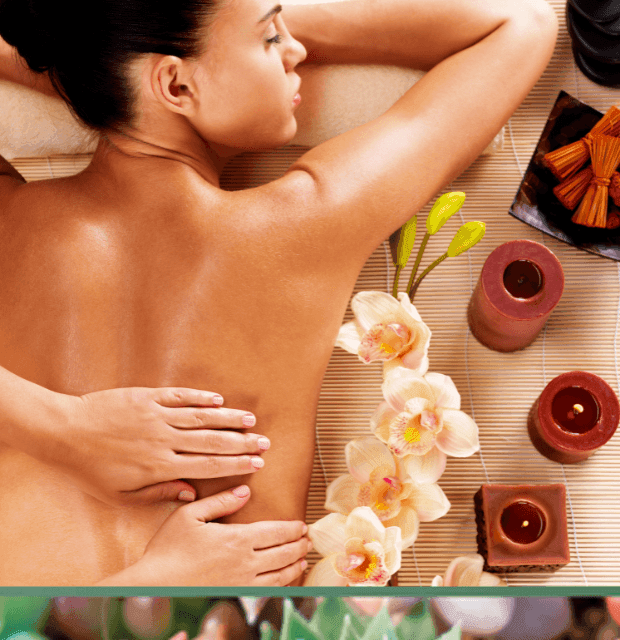 Elan Relaxing Massage (60/90 Min)
Enjoy a light to medium pressure massage to relax muscles using traditional massage techniques. Infused with deeply nourishing and moisturizing coconut oil, this massage will leave you feeling calm and relaxed.
Deep Kecak Massage (60/90 Min)
All the benefits of a relaxation massage, while allowing firmer pressure to help relieve muscle tension.
Anti-stress Massage With Aromatherapy (60 Min)
A luxurious massage customized to your specific needs with exotic essences. Reducing stress and anxiety, decreasing muscle tension and relieving pain. Take your massage to the next level.
Hot Stone Massage (90 Min)
Traditional Swedish relaxation massage techniques and aromatherapy oils incorporated into this treatment will create an experience that will keep you coming back again and again.
Prenatal Massage (60 Min)
Using pillows and support, your growing body will experience another dimension of comfort with this well-deserved relaxation massage. Tailored to any trimester, don't miss out on this soothing moment for you and your baby!
Reflexology (60 Min)
In Chinese medicine, all parts of the body correspond to different pressure points on the feet and hands. Therapists use maps of these points to apply pressure. This relaxing treatment reduces stress, anxiety, pain, lifts mood and improves overall well-being.
Couples Massage (90 Min)
Enjoy a relaxing massage together in our special room for couples. Drinks and snacks are included for after your treatment.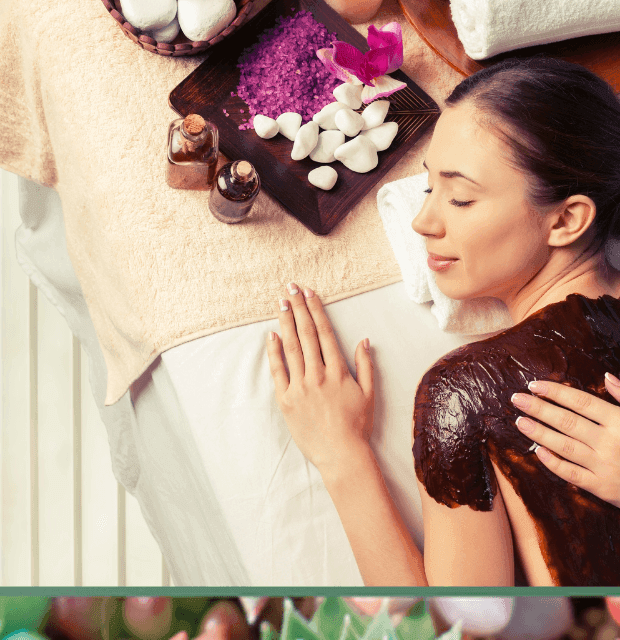 Sea Salt Exfoliation (45 Min)
Body exfoliation with a unique blend of salt and oil designed to exfoliate while providing vital nutrients to revitalize dry, dull skin. An application of rehydrating lotion completes this cleansing treatment. The perfect way to start your wellness-focused time with us.
Essential Back Experience (60 Min)
Don't forget your neglected back! A deep cleansing, exfoliation, warm marine mud mask and relaxing massage will refine and purify this hard-to-reach skin. The cleansing, scrub and massage are followed by a special mask you won't forget. A gentle relaxing scalp massage is included during the mask. This treatment is completed with a rehydrating moisturizer for the back.
Aromatherapy Wrap (60 Min)
An aromatic sensory journey using a luxurious moisturizing body butter and aromatherapy blends of your choice. Perfect for nourishing parched skin. Enjoy a face, scalp and shoulder massage during this enveloping experience. A gift of a small bottle of an aromatherapy blend will help recreate your experience at home. With our add-ons.
Seaweed Body Wrap (90 Min)
A relaxing body wrap to rebalance your body and nourish your digestive and elimination systems with mineral-rich algae. This wrap is wonderful for detoxifying, nourishing and preparing your body to work more efficiently. We also include a body exfoliation and a half hour facial and hair massage. If you want energy, this is the wrap for you!
Herbal Bath (60 Min)
After a gentle exfoliation, enjoy a bath cocktail with herbal plant and flower extracts. With music, aromas and scalp massages, these baths will replenish the body, mind and spirit. A relaxing and soothing experience. An application of rich body lotion completes your bathing experience.
a) Milk and honey
Soothing milk and honey bath for dry or sun-damaged skin. Relax in our unique soothing floral milk and honey bath. Inhale the healing luxuries of local flowers, while enjoying the healing and moisturizing benefits. Great after a day in the sun!
b) Sea and Land Connection
Our highly concentrated seaweed bath maximized with potent minerals is a rejuvenating hot tub therapy to soothe sore muscles, remove lactic acid from your tissues and revitalize your body.
Foot Rejuvenation (30 Min)
This foot rejuvenation can be performed in a poolside cabana or as an adjunct to a treatment.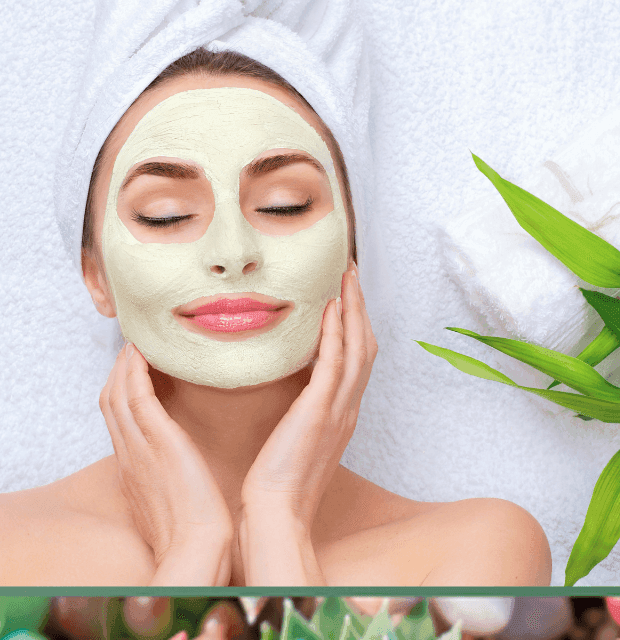 Classic Facial (60 Min)
A relaxing classic deep cleansing and moisturizing treatment with nature's finest ingredients, designed to leave your skin perfectly fresh, soft and radiant.
Sensitive Skin Facial Treatment (60 min)
Specially designed for reactive skin with sensitivity to fragrances, artificial colors and environmental elements. This facial uses the gentlest products and plant extracts to calm the skin, reduce redness and soothe irritation. A custom blended mask brings your complexion back into harmony.
Age Defying Facial (90 min) Facial Moisturizer
Along with a scalp and arm massage, you will be treated to an enzymatic exfoliation on your hands. A gift of used product will be yours to continue your routine at home.
Tanned Skin Relief Facial (60 min)
A balancing facial, developed to repair and protect skin that suffers from windburn, sun damage and overexposure to environmental elements. Sleep well tonight, knowing your skin is nourished and hydrated.
Balancing Facial for Gentlemen (90 min)
Warm towels, exfoliation, face, neck and shoulder massage, and a nourishing mask ensure you leave with healthy, radiant skin. Designed for the unique sensitivities and needs of a man's skin, this facial will address the challenges of shaving, outdoor exposure and stress.
Enhance your facial experience
Exfoliation and foot massage
Special eye treatment
Eyebrow shaping (tweezing)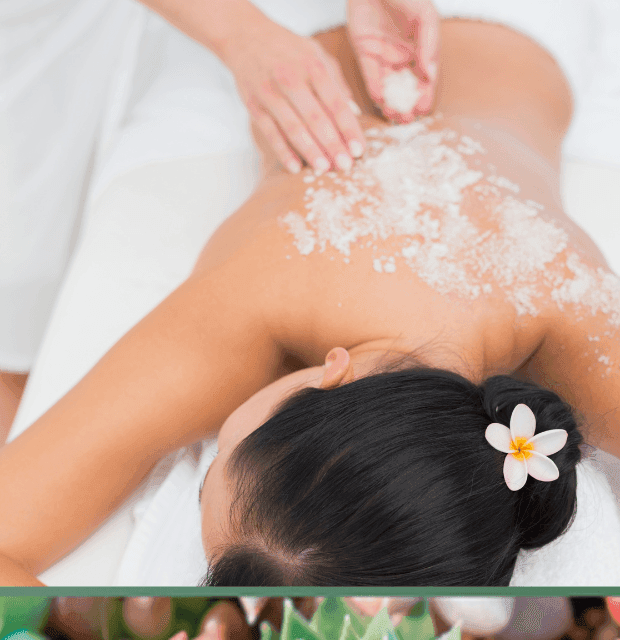 ELAN Cleansing Ritual (75 min)
A traditional ritual for eternal youth! Make this part of your monthly routine. Begin this ritual with an exfoliation to stimulate circulation and regenerative oxygen absorption, followed by a rejuvenating massage with warm oil infused with exotic flower scents.
Power of the Earth Ritual (90 min)
This relaxing and restorative aromatherapy experience focuses on the mind and spirit, while nourishing and healing the body and soul. A full body exfoliation prepares the skin for an herbal bath with essential oils of flowers and plants, followed by a nourishing cream application. This experience ends with a restorative foot massage.
Power of the Sea Ritual (120 min)
The ritual focuses on the benefits of thalassotherapy: detoxifying and nourishing your digestive and elimination systems with essential minerals. The use of seaweed and other specialized ingredients address dry/aging skin, muscle soreness and body tone and texture and promote relaxation of the mind and body.
SERVICIES BEAUTY SALON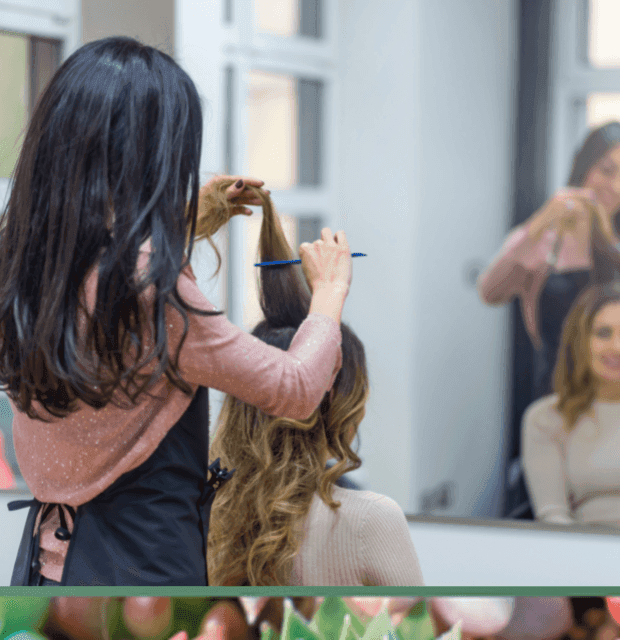 Gentlemant haircut
Beard line up
Lady haircut
Kids haircut
Short hair blowdry
Medium hair blowdry
Long hair blowdry
Extra long hair blowdry
Hairstyle
Extra long airstyle
Wedding airstyle
Makeup
Wedding makeup
Short hair dye
Medium hair dye
Long hair dye
Extra long hair dye
Short hair dye
Medium highlights
Long highlights
Extra large highlights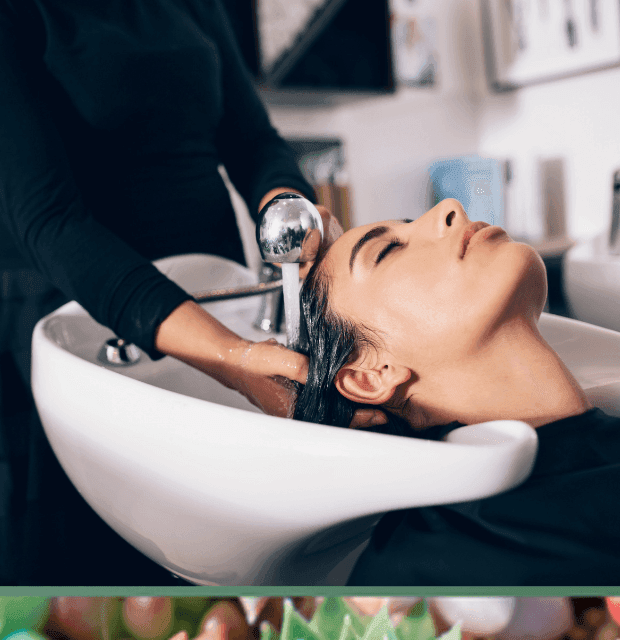 Hair conditioner short or large
Long hair conditioner
Extra large hair conditioner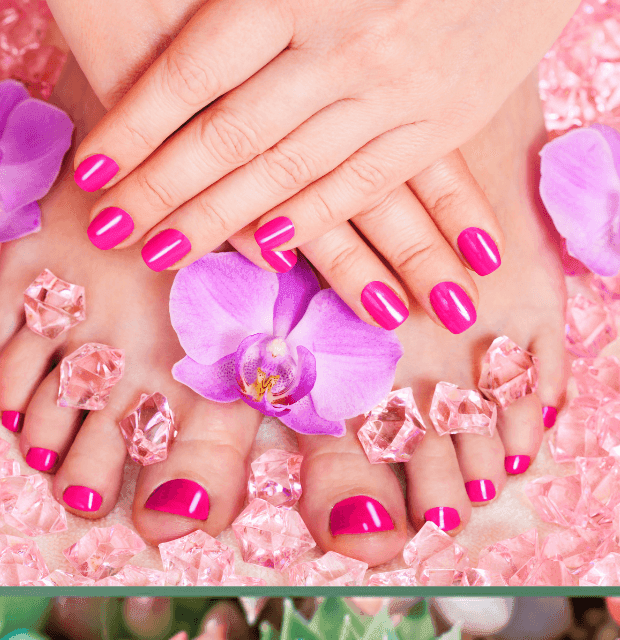 Classic manicure
Classic pedicure
Imperial manicure
Imperial pedicure
Change of nail polish
Change of Gelish
Nail polish removal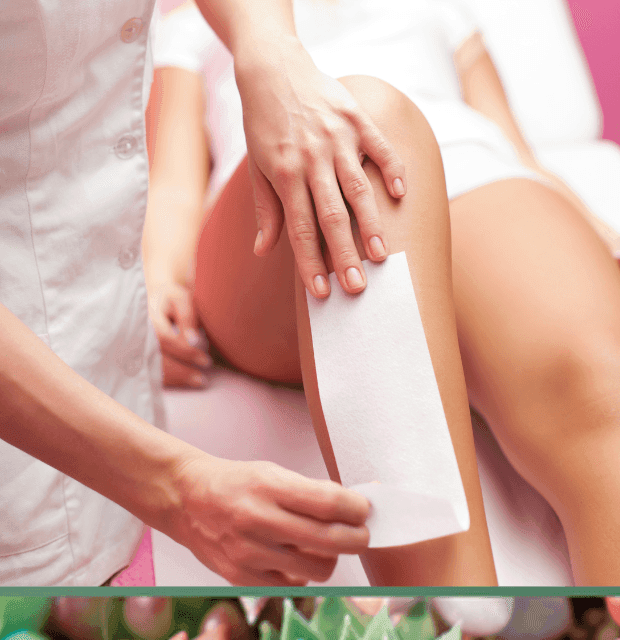 Half leg
Full leg
Normal Bikini
Armpits
Full arm
Half arm
Full Back
Chest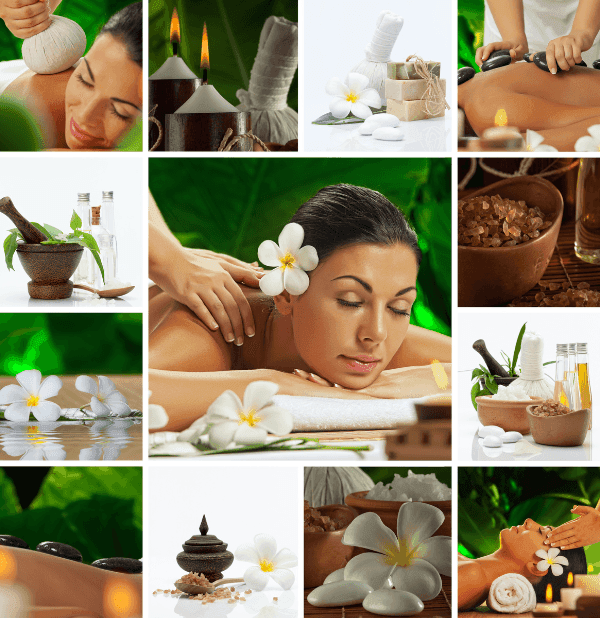 HOURS
Monday to Sunday
11:00 AM a 7:00 PM
BOOK NOW
EXTENSION: 7600 - 7601
elanspa.palacio@mundoimperial.com
ADDRESS
Boulevard Barra Vieja No. 3, Col. Plan de los Amates.
Riviera Diamante Acapulco, Gro. México. CP. 39931