Destination
Exciting Activities in Acapulco
With its gorgeous weather, rich culture and breathtaking natural attractions on land and sea, the Acapulco Diamond Zone offers infinite opportunities for adventure, exhilaration and exploration. When planning your Acapulco adventure, the Palacio Mundo Imperial concierge is available to make recommendations and assist with arrangements for local activities, attractions and fun things to do. Located in the lobby, the Pottro Viajes travel agency offers tours of Taxco, Ixtapa, Cuernavaca and Mexico City along with an array of experiences, excursions and watersports.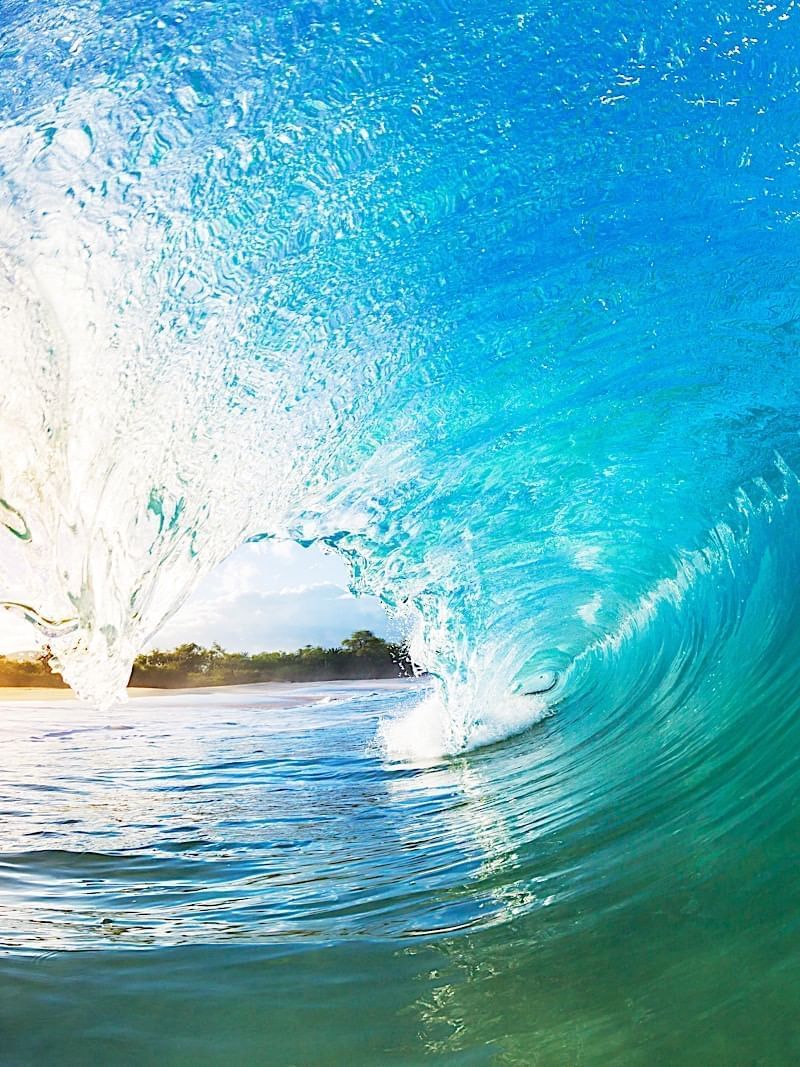 Onsite Shopping
DISTANCE - 0

For gifts, souvenirs and last-minute travel necessities, the hotel has several shops and boutiques, a pharmacy, brand shops golf and tennis and a souvenir shop, as well as a premium convenience store.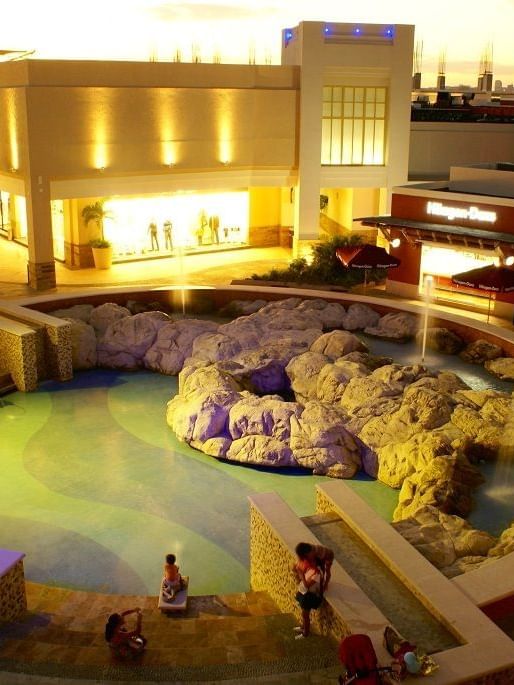 La Isla Shopping Center
DISTANCE - 2 miles

La Isla Shopping Village is one of the biggest and best outdoor shopping and entertainment destinations in Acapulco, offering everything from big name brands and restaurants to independent food stalls, gondola rides and a turtle pond.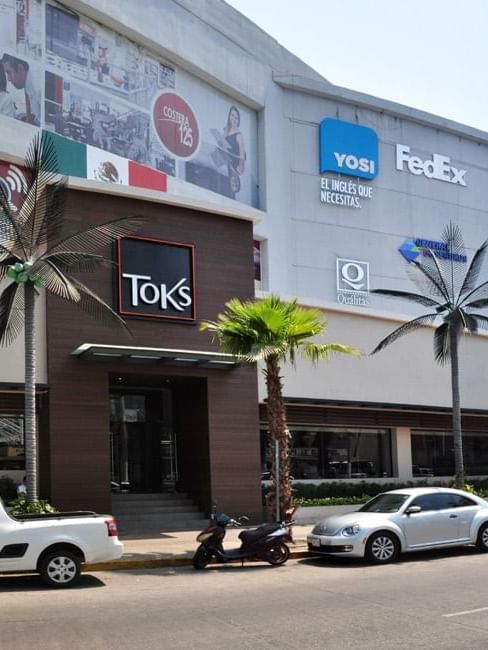 Costera 125
DISTANCE - 12 miles

Whether you're on the hunt for Cuban cigars or unique imported clothing, you'll find just what you're looking for at Costera 125's 70 shops. You'll also discover a bowling alley, movie theaters, a children's activity area and a go-kart track.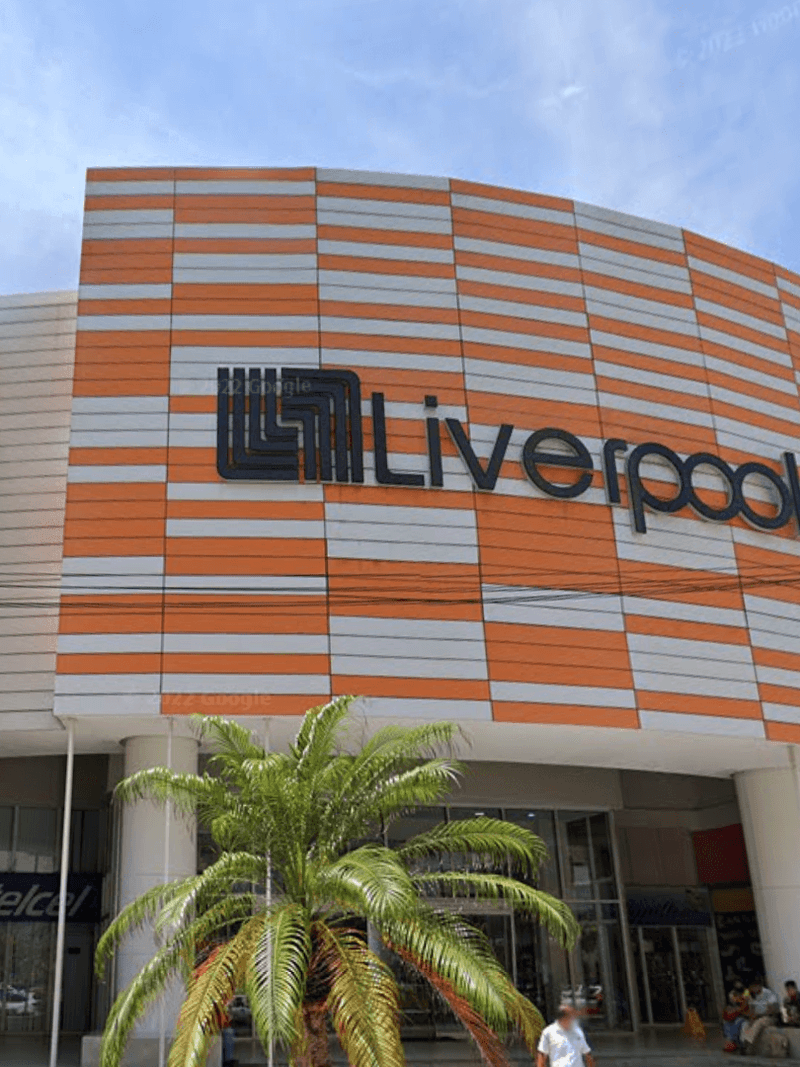 Galerias Acapulco Mall
DISTANCE - 20 km

Galerias Acapulco, Acapulco's largest, most exclusive mall. Find everything from small designer clothing and shoes to accessories, music and more.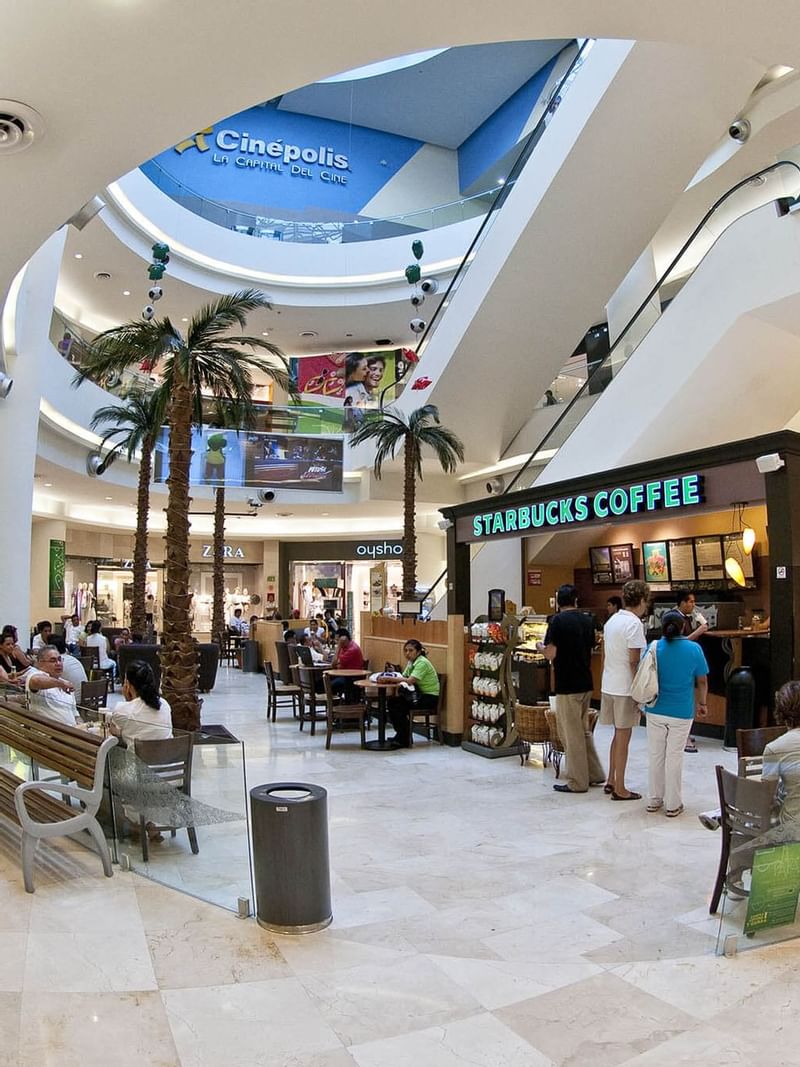 Galerias Diana Mall
DISTANCE - 2 miles

This chic new mall features an array of fashionable boutiques and a movie theater.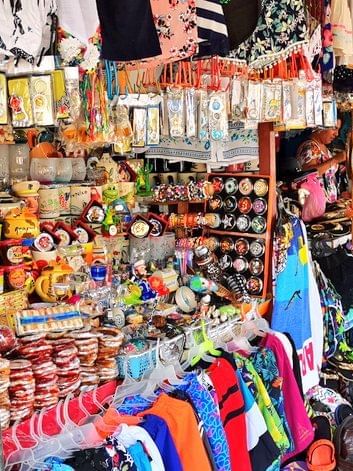 Artisan Market
DISTANCE - 20 km

Bargain hunters love the Artisan Market, a group of small shops and stalls where they can buy inexpensive clothes, souvenirs and tequila along with finely crafted jewelry.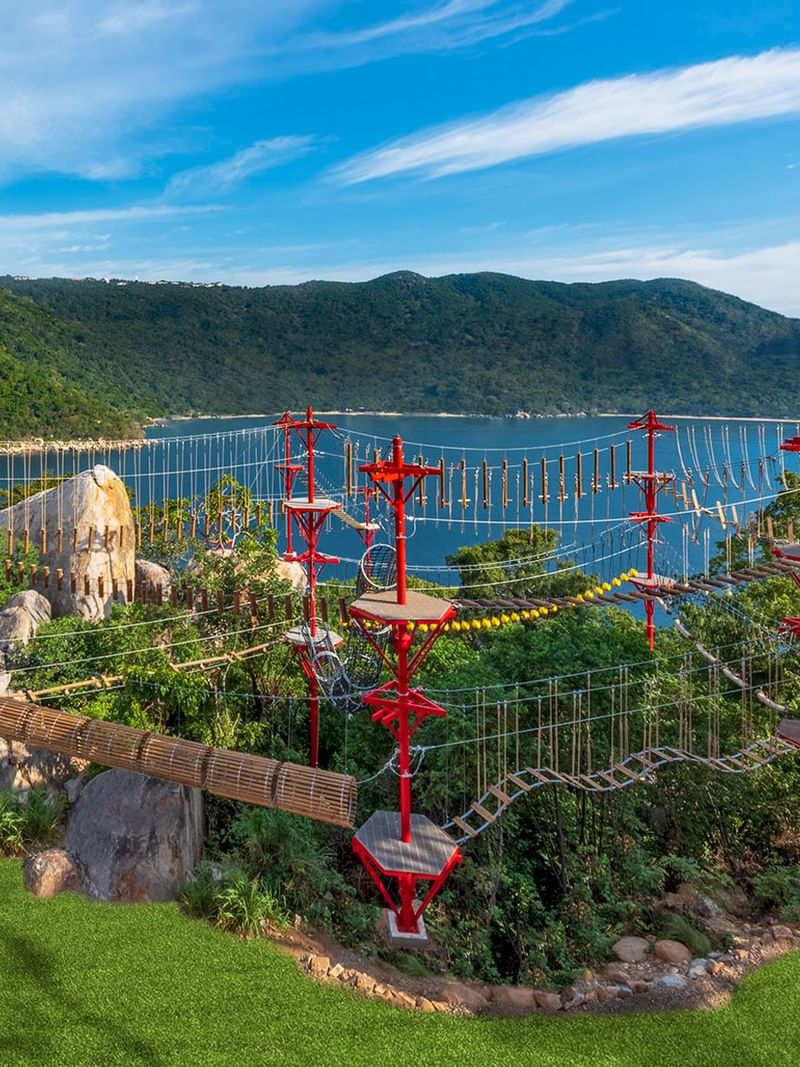 Xtasea Zipline
DISTANCE - 5 km

XTASEA, the longest zipline in the world over the sea.
A great attraction for adventurers at heart. Cross the Bay of Puerto Marqués at 140 kilometers per hour in any of our forms of flight:
SUPERMAN, TWIN, RIDER, NIGHT, SUNSET OR FREEJUMP.
The 4 simultaneous lines allow you to enjoy your adventure with your family or friends.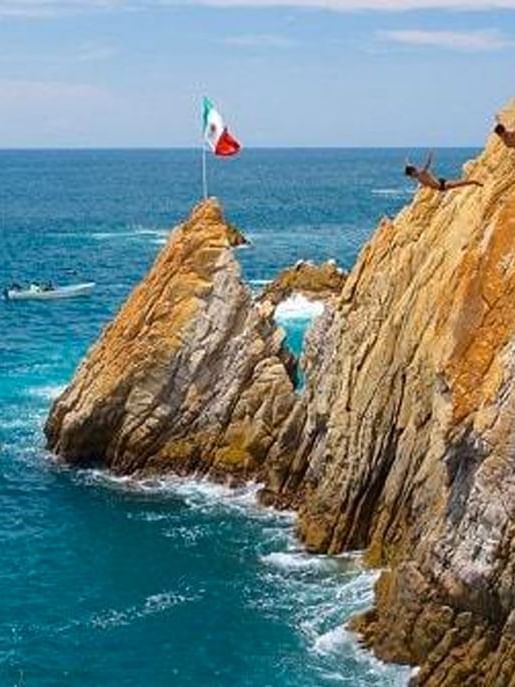 La Quebrada cliff diving show
DISTANCE - 28 km

Since 1934, La Quebrada Cliff Divers have been amazing visitors with their nearly 150-foot plunges from the Acapulco clifftops into the swirling waters of the Pacific Ocean far below. No visit to Acapulco is complete without witnessing this jaw-dropping performance.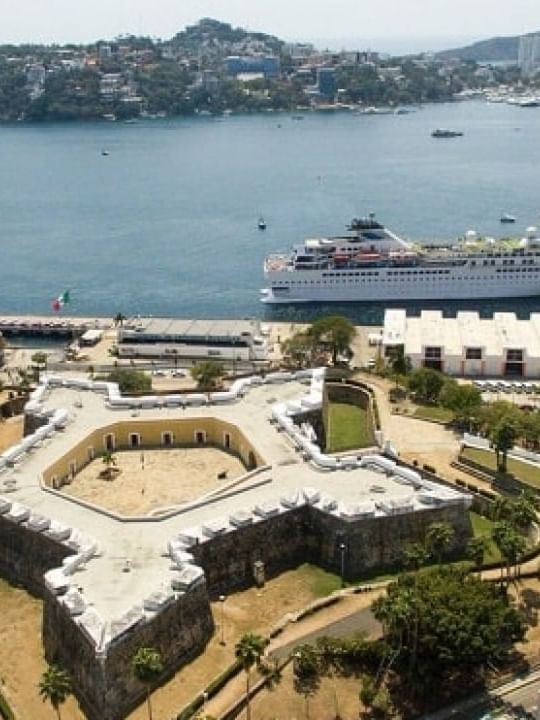 San Diego Fort
DISTANCE - 15miles

Built in the 17th by the Spanish Empire, this fort was one of the most important Spanish strongholds during colonial rule. Today, the star-shaped fort features a museum with exhibits on the history of Acapulco, as well as a gift shop featuring clothing, articles and trade goods from Pacific trade routes.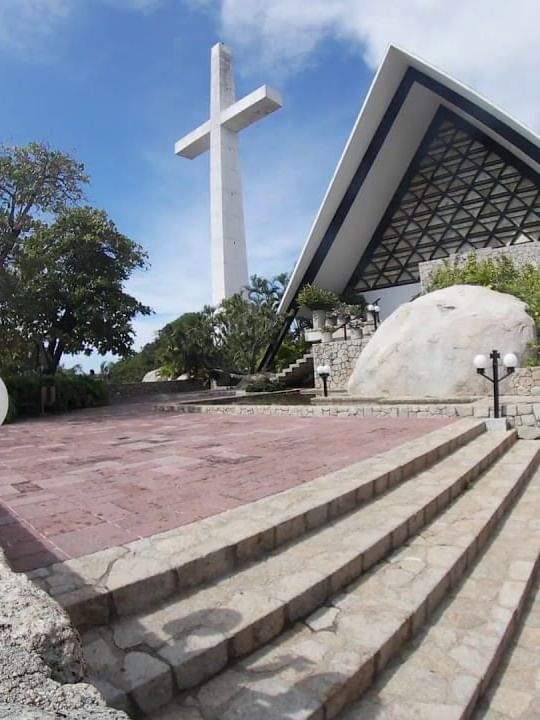 The Chapel of Peace
DISTANCE - 10 km

Perched atop a cliff overlooking the bay of Acapulco, the Capilla de la Paz or "Chapel of Peace" features a large white cross with incredible views of the city and surrounding area in a tranquil and serene setting perfect for quiet reflection.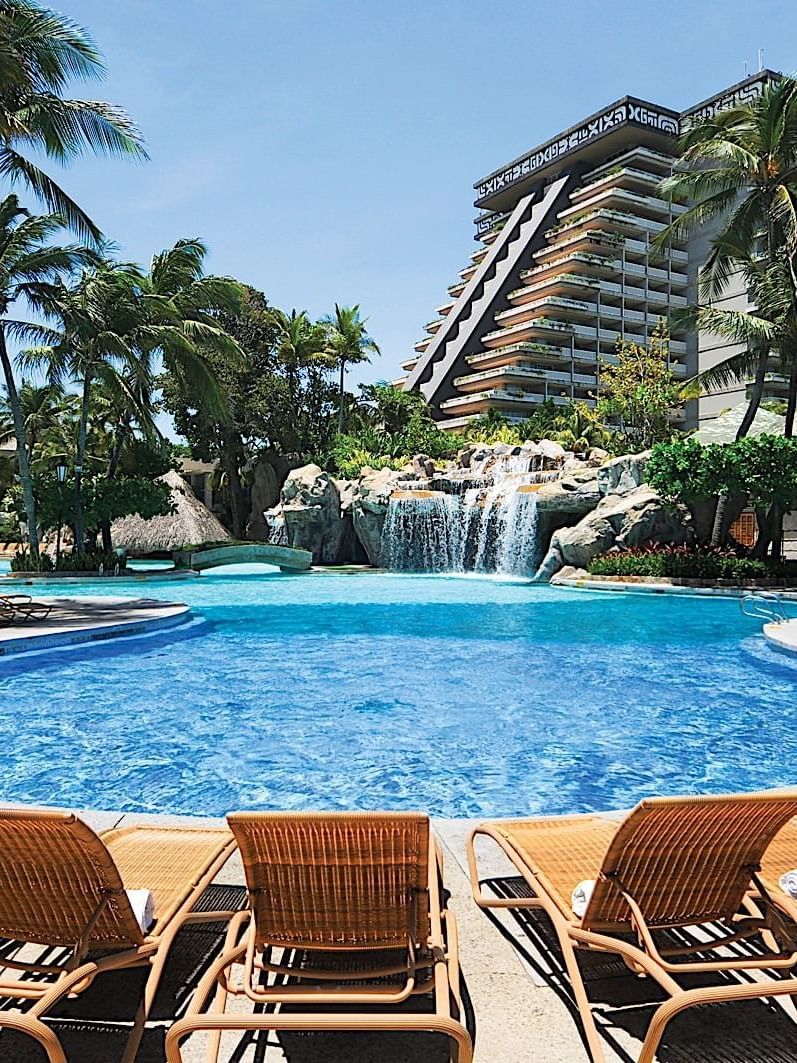 Princess Mundo Imperial
DISTANCE - 1.8 miles

Guests of Princess Mundo Imperial enjoy access to our sister resort, which features five swimming pools, two championship golf courses nearby, a world-class tennis facility and pampering spa services and treatments at Sol Imperial – Mi Spa & Wellness.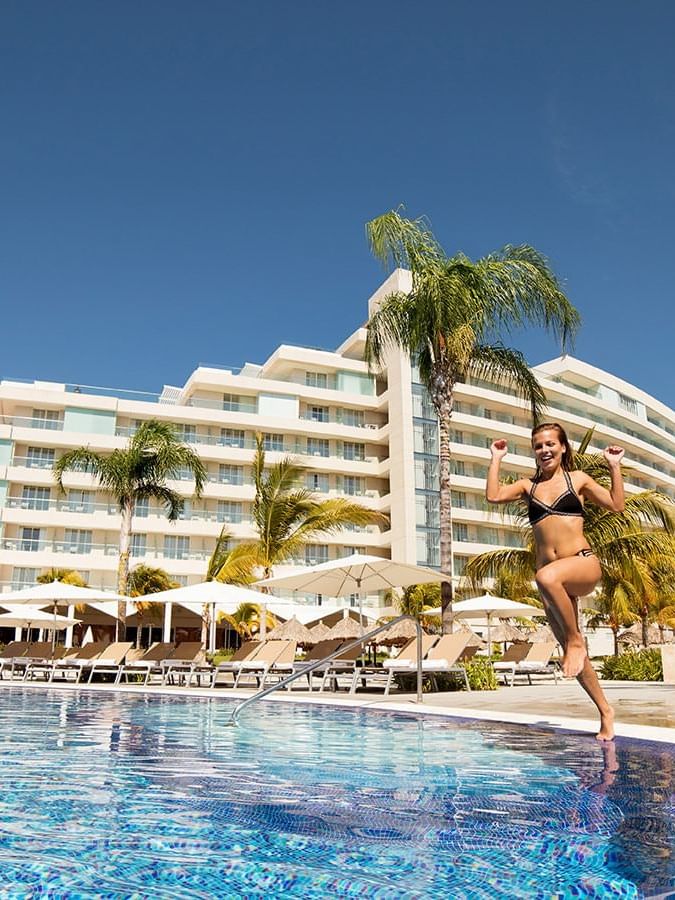 @Play
DISTANCE - 0

If the order of the day is to relax at Palacio Mundo Imperial we offer the children and teenagers program supervised by @Play. It is open seven days a week. You can organize birthday parties with piñatas.
Hours: 10:00 a.m. at 6:00 p.m.
Admission: Guests and the general public
Cost: $ 100.00 mxn per hour, $ 400.00 mxn per day (at scheduled times)
Ages: From 5 years old to 12 years old they can stay alone in the children's area and from 12 years to 18 years in the Teenagers area.
Children under 5 years of age must be under the supervision of an adult relative or, if applicable, request the babysitting service of our hosts, which has a cost of $ 100.00 mxn per hour in addition to the cost of the stay.
Open every day of the year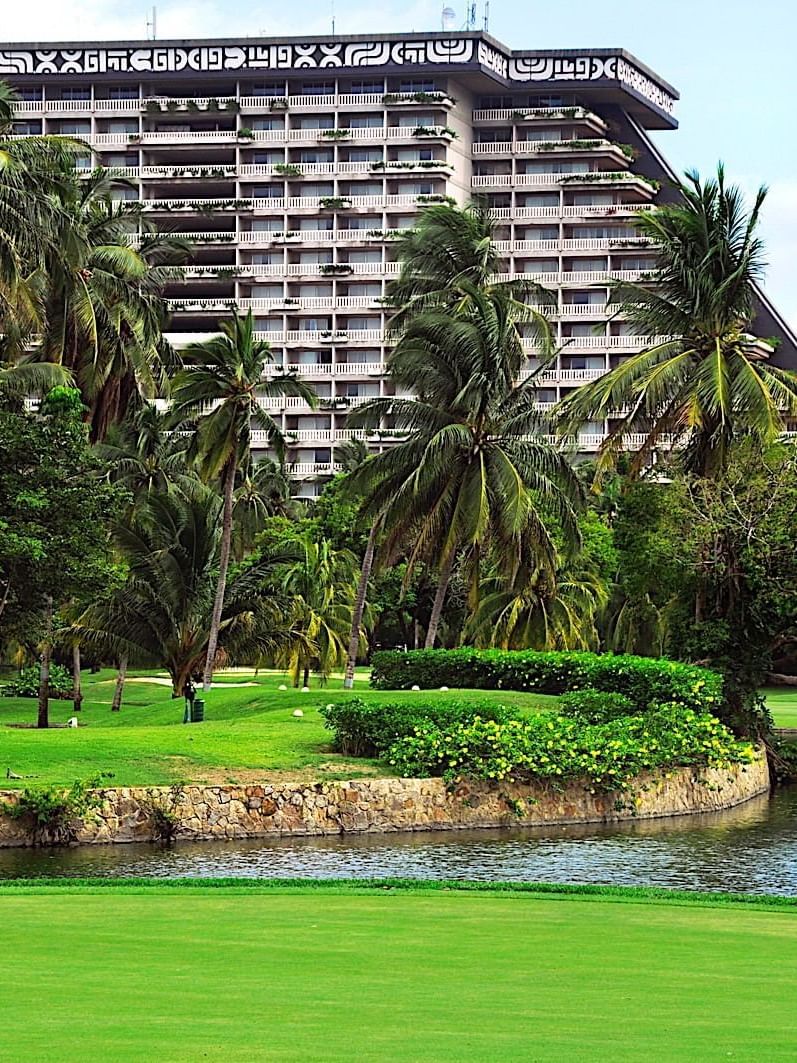 Turtle Dunes Golf Course
DISTANCE - 2 .5 miles

Turtle Dunes is the new 18-hole championship golf course designed by the outstanding golf architect and craftsman, Tripp Davis. Nestled among sand dunes and surrounded by a lush tropical sanctuary, the course has ample ponds and huge enclosures that frame these 18 unique holes. We have preferential rates for groups.
We invite you to join our Club and enjoy the experience of our privileges and benefits. Give us the opportunity to welcome and guide you to this perfect escape for you and your family. Contact our executives who will advise you in more detail about our membership.
Turtle Dunes Country Club
(744) 469 1000 ext. 42062
turtledunes@mundoimperial.com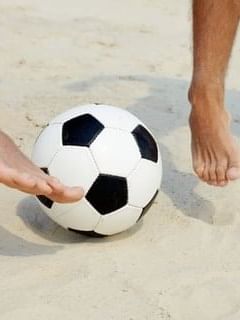 Soccer Field
DISTANCE - 0

Palacio Mundo Imperial features an illuminated sand soccer field, of 30 x 22 meters, where children and adults can play in a healthy and tropical environment.