Welcome to Xixim Mundo Imperial
A WELLNESS SANCTUARY IN THE HEART OF THE RÍA CELESTÚN BIOSPHERE RESERVE.
Xixim, your space of self-knowledge and connection, is reborn as a Wellness Inclusive destination that provides significant experiences accompanied by visual, discursive, symbolic, aromatic, ritualistic and decorative stimuli of the hotel.
Nestled in a spectacular ecological reserve, Xixim is located 90 minutes from the Mérida airport and 10 kilometers north of the town of Celestún. It is bordered by 5 kilometers of white sand and a calm emerald sea.
After 26 years as a pioneer of ecotourism and wellness, Xixim returns for those who want to remember the essence of life as a guide and support for their well-being.
EXPLORE OUR SUITES
The wellness essence
The Xixim Mundo Imperial suites combine elegance and sustainability, mixing traditional craftsmanship with eco-techniques such as a solar capturing system. They offer luxury and wellness in wide spaces with private terraces and showers in jungle settings. The Master Suites add bio-pools with sea views.
With a total of 32 majestically designed suites, we are proud to offer experiences in harmony with nature. Each suite combines luxury, romance and privacy in generous spaces. The traditional palm roofs are complemented by amazing views of the jungle and the sea, and every detail is enhanced by bio-constructed bamboo-based structures.
Slideshow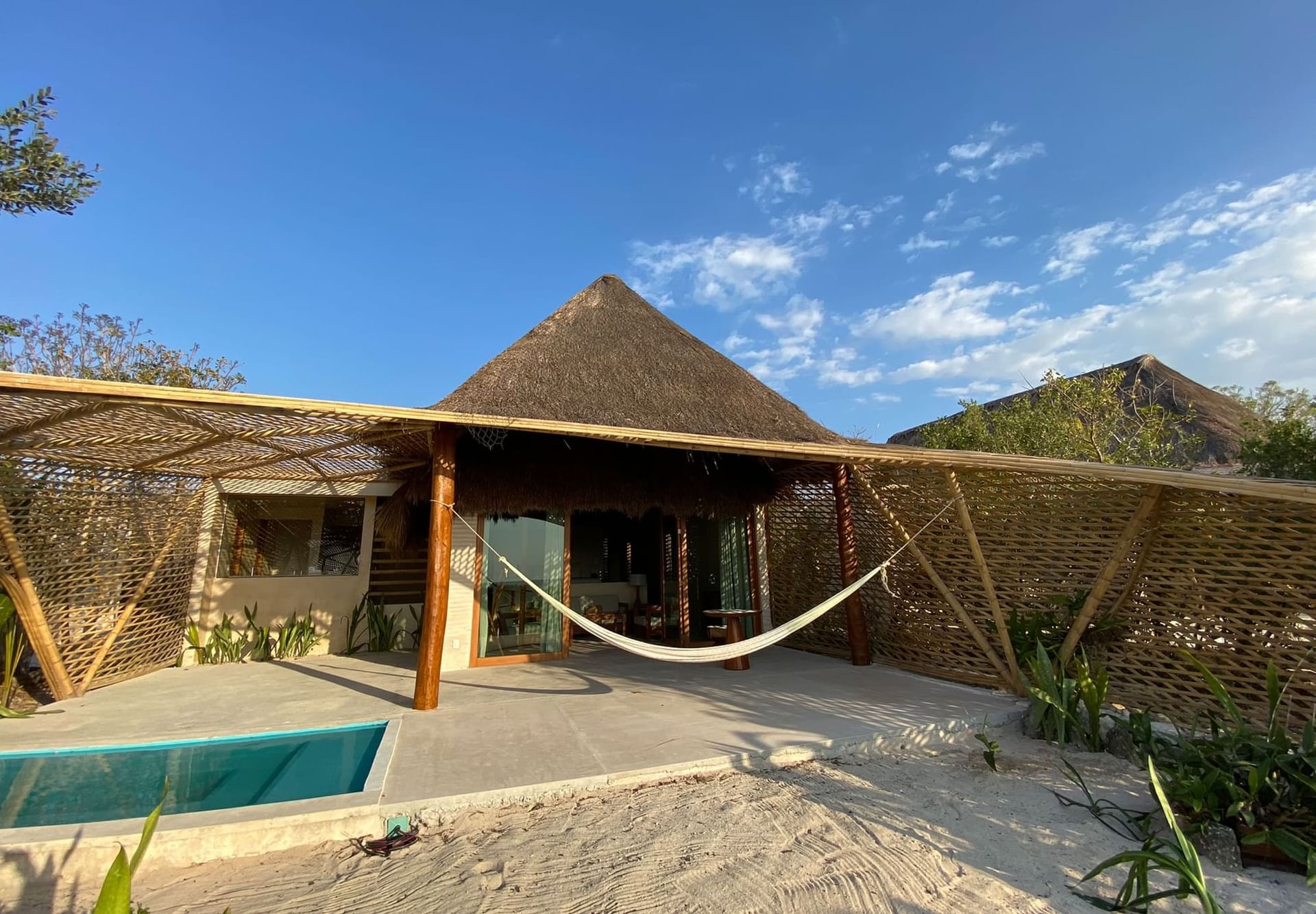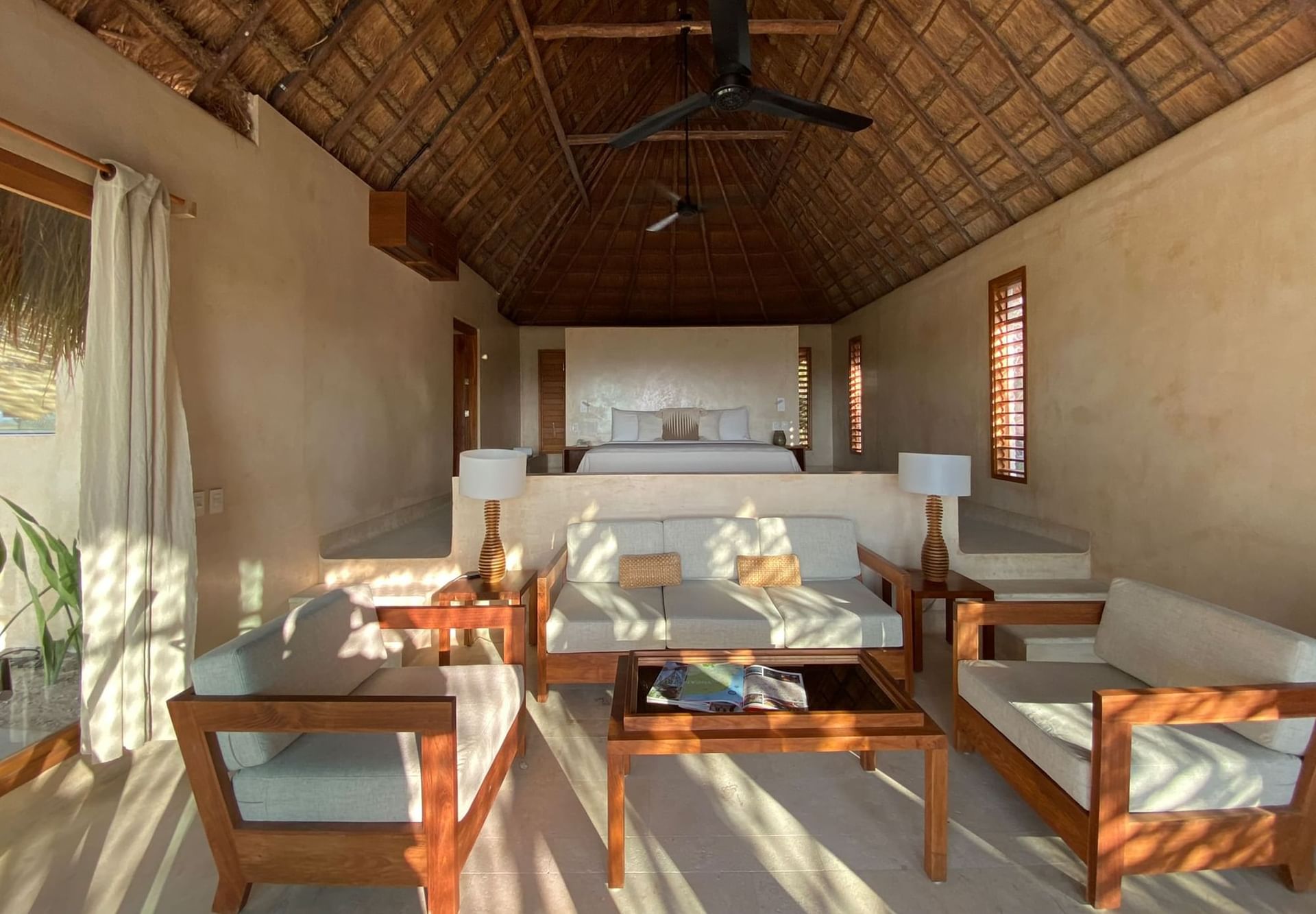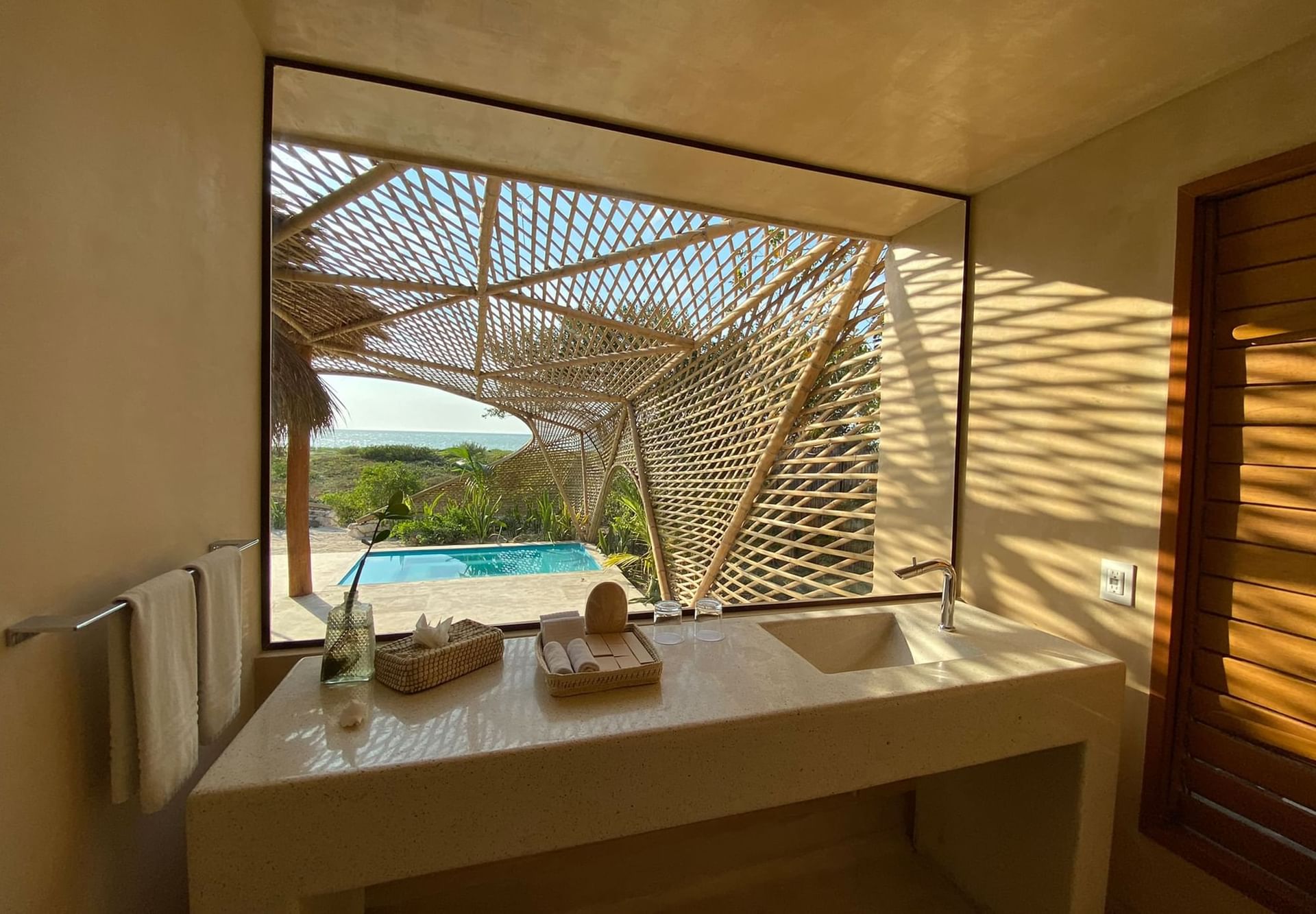 XIXIM WELLNESS
Experiences for body and soul
Xixim Mundo Imperial offers 2 types of experiences:
The first, self-directed, and those accompanied by our Wellness Team, who we call Facilitators.
• Self-directed experiences allow for self-knowledge and personal exploration at your own pace in spaces designed for discovery.
• Experiences with facilitators are sessions guided by an expert from our Wellness Team at specific times and places.
We have 8 laboratories that provide more than 20 accompanied experiences for guests.
• Meditation, Voice, Movement, Sound, Cooking, Plants, Crystals and Celestial Observation.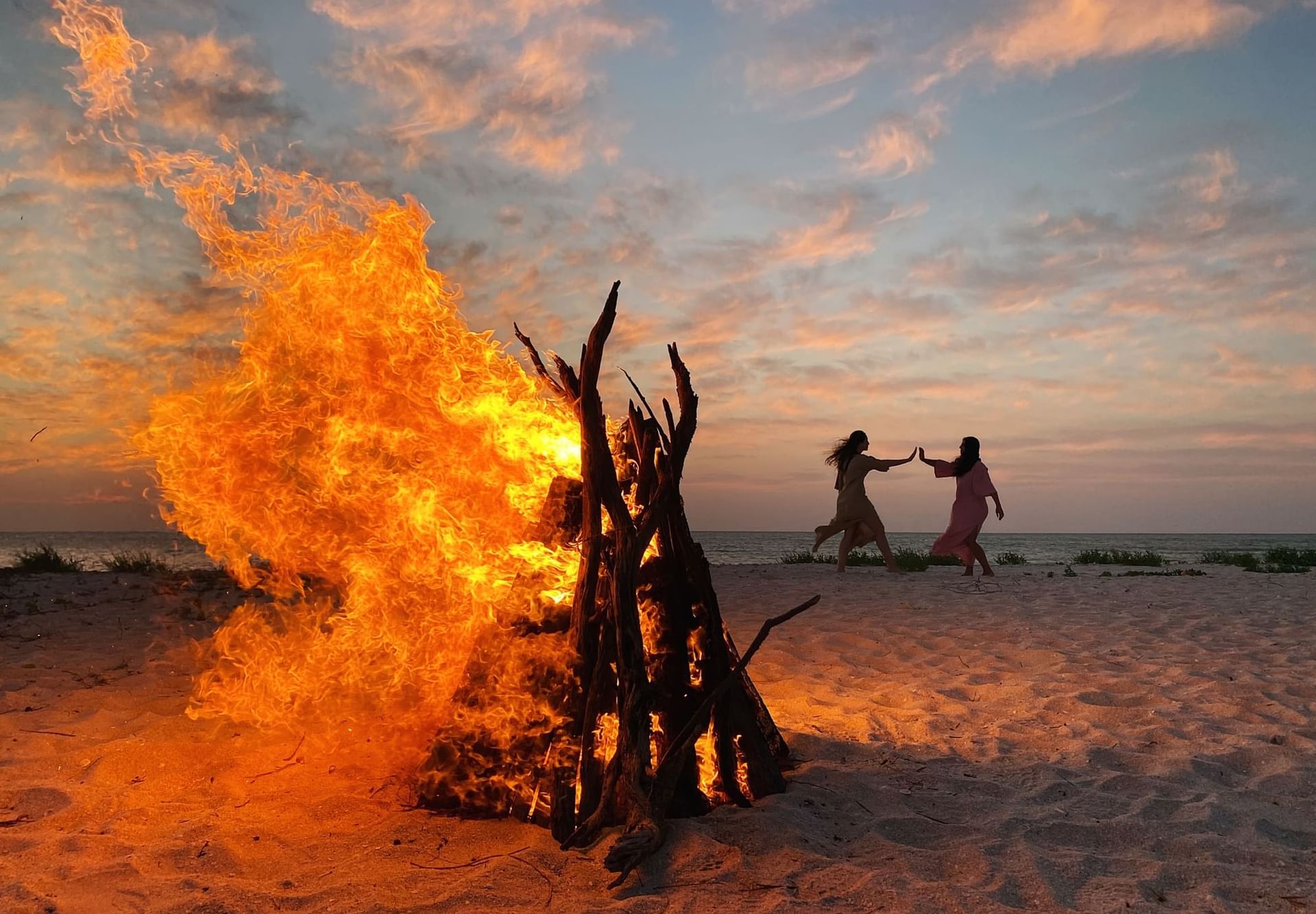 THE CULINARY ESSENCE
Unique flavors and traditions
Under the expert direction of our chef, Israel Loyola, our cuisine takes the Yucatecan essence to the next level. Loyola is not just a chef; he is a master with an unmatched intuition and a unique sensitivity to understand and highlight each ingredient. His skillful touch enhances each flavor, turning every dish into a masterpiece.
A monumental two-story palapa that is connected by a spiral bamboo staircase, overlooking the emerald sea and its amazing sunsets, is the setting of our main culinary offer. Yucatecan gastronomy, the result of the fusion of Mayan and Spanish heritage, is distinguished by its exclusive spices and condiments such as pumpkin seeds, sour oranges and fiery habaneros. Celestún stands out as a gastronomic epicenter, where fresh seafood and emblematic dishes such as ceviche and fried fish take the center stage.
WEDDINGS & GROUPS
Turning moments into memories
Xixim has everything you need to organize a memorable wedding, a beautiful ritual for a family reunion or a space for teambuilding in unconventional ways. It offers truly welcoming spaces, far from daily disturbances to carry out retreats, and creating the ideal conditions to achieve such immersions: internalize, deepen and connect with significant aspects of wellness.
A visit to the Ría Celestún Biosphere Reserve. will be unforgettable, surrounded by the vast flora and fauna, including a spectacular colony of pink flamingo. Stare into the Gulf sea, get lost in beautiful sunsets and unforgettable starry nights.