Welcome to Xixim Mundo Imperial
Discover our Ecological Paradise Located in Celestun, Yucatan.
XIXIM your space of self-knowledge and connection, is reborn as a Wellness Inclusive space which is based on facilitating significant experiences accompanied by visual, discursive, symbolic, aromatic, ritualistic and decorative stimuli of the hotel. Nestled in a spectacular ecological reserve, XIXIM is located 90 minutes from the Mérida airport and 10 kilometers north of the town of Celestún.
It is bordered by 5 kilometers of white beach with a calm emerald sea. After 26 years as a pioneer of ecotourism and well-being, XIXIM returns for those who dare to remember the essence and memory of life as a guide and support for well-being.
Explore
A Vacation Like No Other
Xixim Mundo Imperial is set within a nature reserve with 3.1 mi of private beaches, and a sea with pristine waters. The town of Celestun is just 4.5 mi from the hotel and the historic city of Mérida is a 90-minute drive away. The hotel has a peaceful location ideal for walking, bird watching, paddle boarding and kayaking, or just for lay back under the sun and reconnect.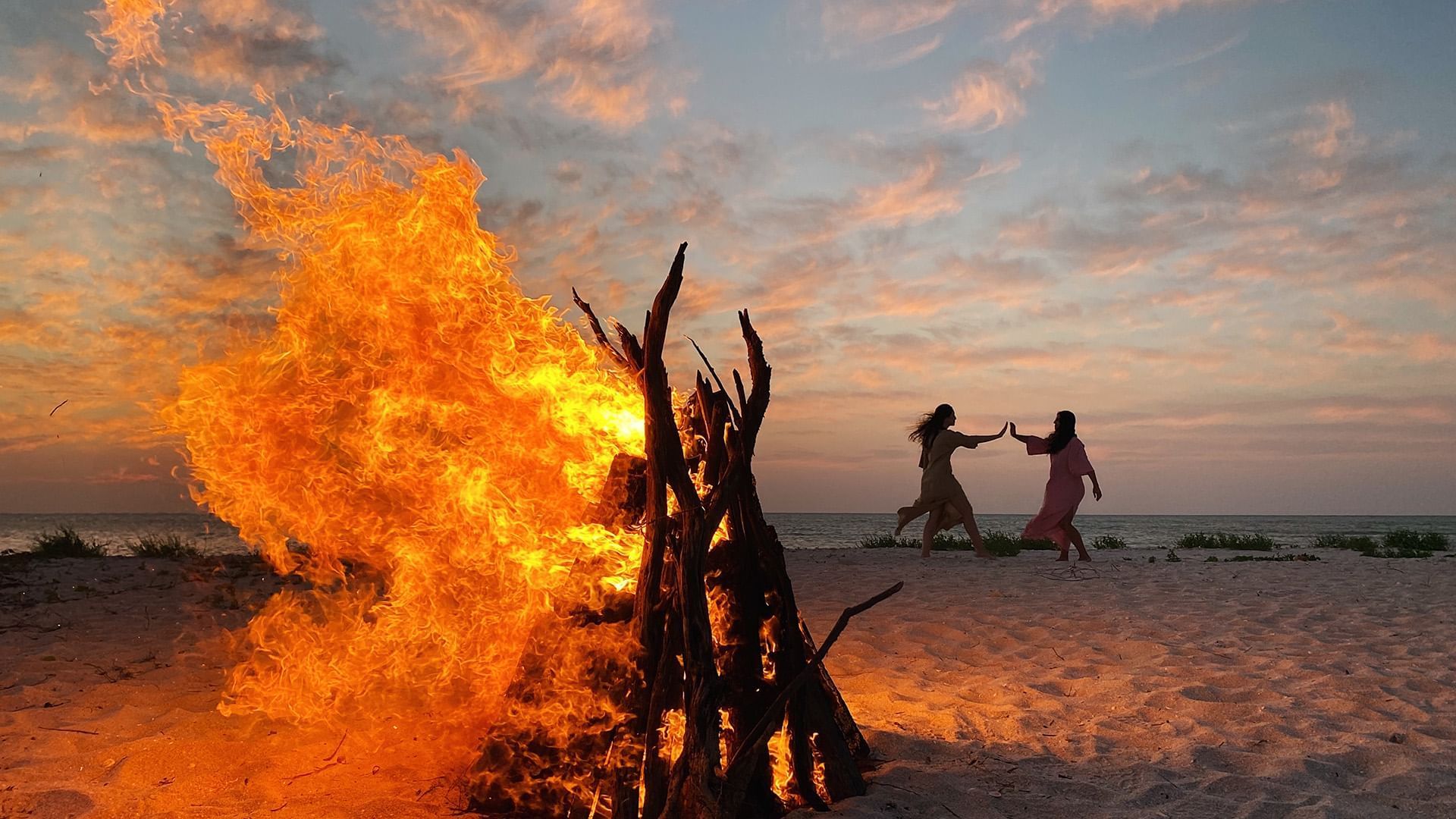 Unique Suites
Our 32 majestic suites are integrated into nature, providing luxury, romance and intimacy in their wide spaces. All crowned with a beautiful palapa roof, decorated with beautiful views of the jungle and the sea and finished o  with a bio-constructed bamboo shelter.
We o er 24 junior suites, 15 with double beds and 9 with a king-size bed and bathtub; and 8 spectacular master suites with a king-size bed and plunge pool. Each one boasts its own terrace, a large bathroom immersed in the jungle, sublime elements and textures for your enjoyment.
Media Kit
Find everything you need to know about Xixim Mundo Imperial.
The download includes factsheet, video, photos and press release.
Culinary World
A monumental two-story palapa with a spectacular view of the emerald sea of the Gulf and its amazing sunsets houses our culinary offer. At the top is our healthy cuisine restaurant, with nutritious alternatives for all tastes, a bar, our cooking school and a captivating terrace.
At the bottom you will find two specialty restaurants for dinner. One with options of seafood dishes and another, a gastronomic tribute to the delicious culture of corn. Both kitchens will offer unique experiences to lovers of good food.