Resort Credit
Book from May 22 to June 30 of 2023, four or more nights of lodging at Pierre Mundo Imperial and receive a Resort Credit of USD$50 per room, to be used for massages at Elan Span & Wellness Experience, and food and beverages during your stay, in the participating establishments of Pierre Mundo Imperial. Nights of lodging must be continuous, applies in European Plan. Maximum capacity of 4 people per room and an additional charge applies for the 3rd and 4th person, except children from 0 to 12 years old. Click to see more

All lodging services generate an additional charge of $220.00 MXN pesos, for Resort Service, per room, per night, which includes: basic internet 5 MB (up to 04 devices per room), local, national and 800 telephone calls, Bellboys and chambermaids, valet parking, access to the Kids Club and the gym, these last two are subject to availability and hours of operation (consult the Concierge), as well as official mandates. Resort Service does not generate taxes. Additionally, get a complimentary access to the Advanced Circuit in XMonkey or Free Jump in Xtasea®, for one person, per room. Subject to availability, hours of operation and the existence of favorable weather conditions for the provision of the service. Xtasea® reserves the right to not make the attraction valid, if the minimum safety requirements and guidelines for medical restrictions are not met, which you can consult at www.xtasea.mx. Promotion available through www.pierremundoimperial.com, Call Center 844 855 9253 and other official sales channels, from May 22 to June 30, 2023, to travel from June 1 to 30, 2023. Promotion not applicable for groups and conventions, subject to availability, not combinable with other promotions and / or discounts or Club Imperial program. Unearned Services/Products are not redeemable for money or any other kind. For more information, consult official sales channels, rates, availability and policies at 844 855 9253.
Need help booking your next adventure?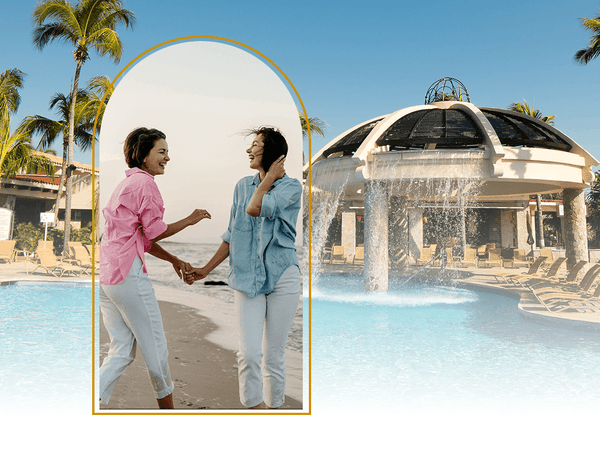 Discover Our Offer
Embrace your freedom, uniqueness and the power of beeing yourself with a perfect vacation. Unwind and explore in your ideal getaway by the serene waters of our pools, tantalize your taste buds with our handcrafted culinary experiences and rejuvenate your mind, body and spirit at our deluxe spas. We're commited to make you feel safe, respected and valued throughout your stay during whether you decide to come this special month or any time of the year. Can't wait to see you!