Special Rate
Maximum capacity of 4 people per room and an additional charge applies for the 3rd and 4th person (except children up to 5 years old). Resort Service applies, per room, per night of $ 195 MXN (includes: internet (up to 04 devices per room), local, national and 800 phone calls, access to the kids & teens club, gym and valet parking (one car per room), bellhop and chambermaid service). Resort Service does not generate taxes. Due to health contingency, spa, gym and / or kids & teens club services may be suspended or limited by official provision. Change and cancellation policies apply (consult with your reservation agent), it does not apply for groups and conventions, it is not combinable with other promotions or discounts. The services, products and discounts are not transferable and those not earned will not be redeemable in money or in any other kind.

This promotion will be valid for booking through the Call Center 800 090 9900 and staying from January 18 to December 20, 2021, except from March 13 to 21 and from March 27 to April 10, 2021. Subject to availability. Promotion applicable only in low seasons and only for Guerrerenses; To make the promotion valid, you must present your valid official identification with address in the State of Guerrero at the time of check in.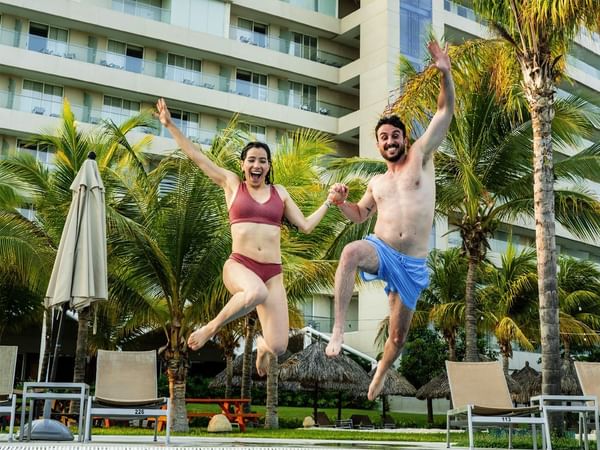 Discover Our Offer
Special rate valid only for Guerrerense when staying in the Superior Diamond View and Deluxe Interior View room categories, at Hotel Palacio Mundo Imperial. Special rate per person, per night, based on double occupancy, includes accommodation in selected category, late check out (subject to availability), taxes on accommodation services (VAT and ISH), 35% discount on massages of 60 and 90 minutes in the Sol Imperial spa and 20% in other Sol Imperial spa services, as well as 20% discount on food and non-alcoholic beverages (except Sunday Brunch, Café Pierre, la Parota Campestre, Café et Chocolat and Deli Café).